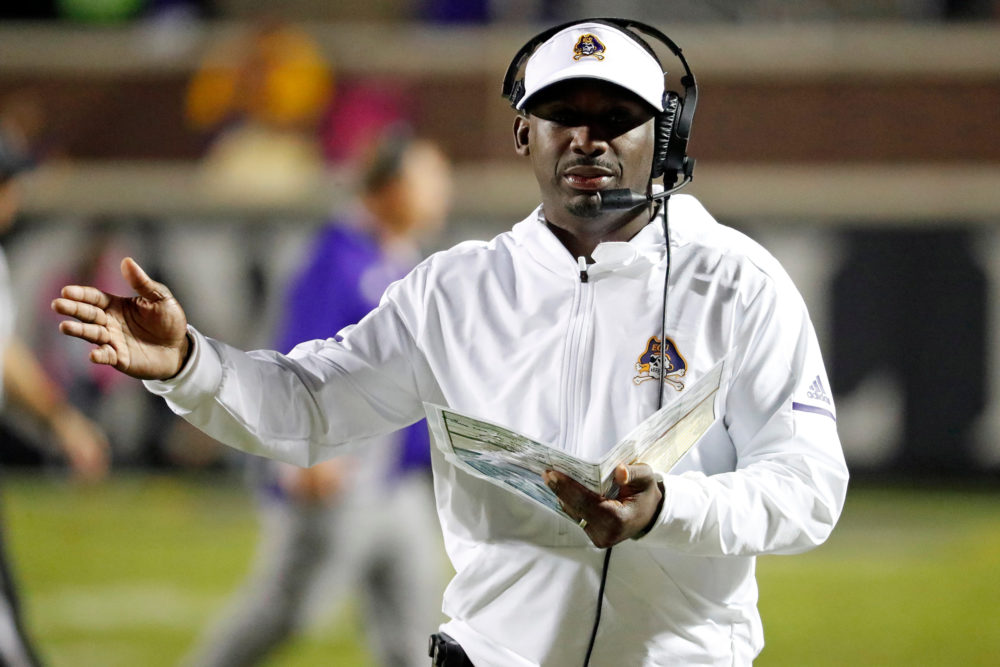 Very few college football players look at their head coach and see someone who looks like them.
As recently as 2017, black men made up more than half of the players on Division I college football teams. But, at the time, only 14 head coaches were black. That's about 11 percent. That's according to a study from the Institute for Diversity and Ethics in Sport.
So, why aren't there more minority head coaches in college football, the NFL, and other sports? Research suggests the issue is systemic, that black players have historically been steered away from playing the positions on the field that often lead to coaching jobs.
Richard Johnson covers college football for SBNation.com and addressed the issue in a 2017 article. In the audio above, he joins Dr. Billy Hawkins of the University of Houston's Department of Health and Human Performance to discuss why this issue persists and what can be done to change it.