The presidents of two teacher unions in Texas are supporting a bill introduced this week in the Legislature that would give a $5,000 raise to teachers and also criticized merit based pay in public education.
SB 3 would increase education funding in the state by more than $4 billion, with most of the money going to towards a pay raise of $5,000 for teachers.
According to data from the National Education Association that Noel Candelaria, president of the Texas State Teachers Association, cited Wednesday on Houston Matters, Texas teachers are paid $7,300 below the national average. Candelaria also said the average salary of a Texas teacher in Texas is $53,000.
"Five thousand dollars brings us in step in the right direction but it's still short of the national average," said Candelaria, although he made clear he supports SB 3.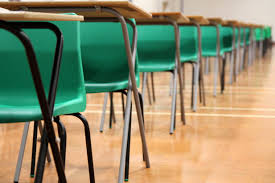 Zeph Capo, president of the Houston Federation of Teachers, said teachers "need to have across the board pay raises because we are so far behind, particularly in Houston ISD" and added he is "cautiously optimistic" about SB 3.
"We hope this legislation will actually be real and will come to fruition and get to the Governor's desk in a way that we can support it," noted Capo. However, he added his union also knows the Texas Senate "and we know what we've had in the past, so we're gonna be watching and informing our members with every step of the way."
Candelaria and Capo also criticized merit based pay. "Teachers wanna teach, right? They don't wanna teach to a test and merit pay is always tight to a test," Candelaria underscored.
Capo said there is a need in Texas for a "multi-faceted matrix" to ensure that effective teachers are identified, but agreed merit based pay solely doesn't work.