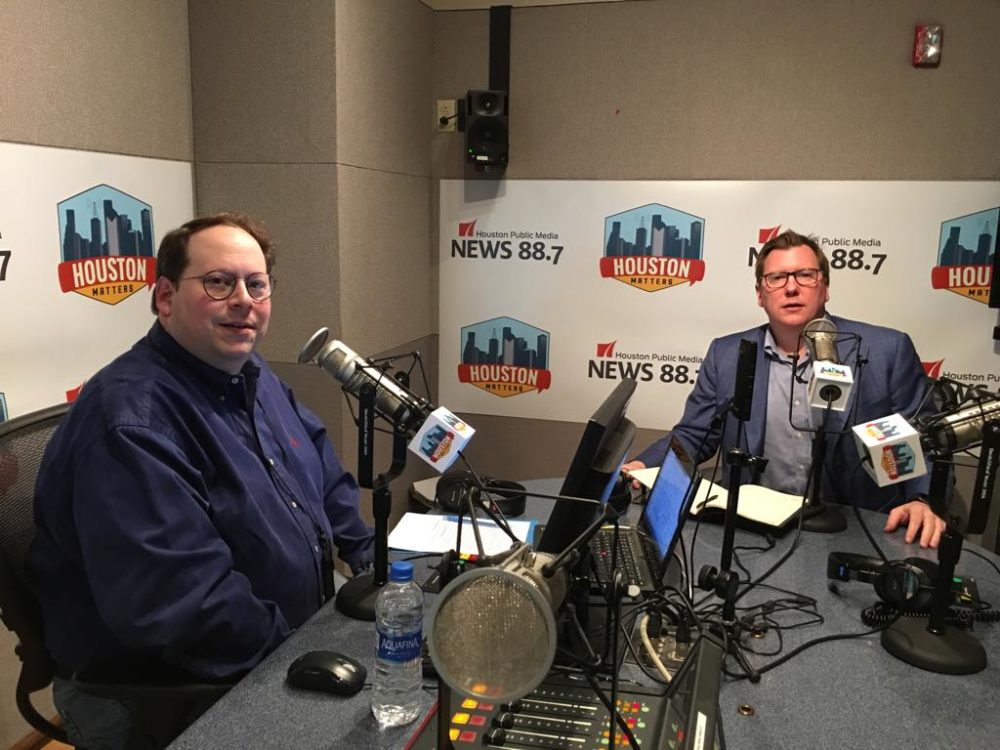 Houstonians interviewed for a survey about Muslims are significantly mistaken about the size of that community nationwide and have positive and negative opinions about the people who form it.
That is the main takeaway of a study conducted by the D.C-.based think tank New America. Robert McKenzie, senior fellow at New America and director of its Muslim Diaspora Initiative, talked about the study with Houston Matters host Craig Cohen Friday.
The survey was conducted leading up to the November 2018 midterm election.
Besides Houston, interviews were also conducted in Orlando, Tampa and Washington, D.C. McKenzie noted the researchers surveyed the Bayou City because of its diversity.
The survey showed that the Houstonians who were interviewed don't know that Muslims comprise approximately 1 percent of the population of the United States. McKenzie explained that, after combining the answers provided by respondents who live in Texas' biggest city, the average answer was that Muslims make 19 percent of the population nationwide.
The survey also found that nearly 80 percent of Houstonians think that diversity is good for America and 71 percent believe that Muslims are making positive contributions to the country and society.
The respondents also touched on politics. McKenzie underlined that "seventy percent of Houstonians think that it's a positive sign for our country that over a hundred Muslims ran for public office this cycle."
When he talked about the "negatives" of the survey, McKenzie said that 31 percent of the Houstonians who were interviewed "believe that Muslims are sympathetic to jihadist terrorist attacks" and "one in three Houstonians believe that Muslim Americans should get extra security screening at the airport."
For McKenzie, some of the results of the survey can be attributed to a lack of interaction with Muslims and negative memories from the 9/11 terrorist attacks, as well as the rise of ISIS in 2014 and "rhetoric from folks running for president."
The researcher also highlighted that "negative views of Muslims span the entire political spectrum." "This is not just a Republican set of views, as it's often thought."
McKenzie wants to do a deeper dive with focus groups and conduct another survey in October 2019 in Houston and other cities, as well as in 2020, coinciding with the presidential election cycle.