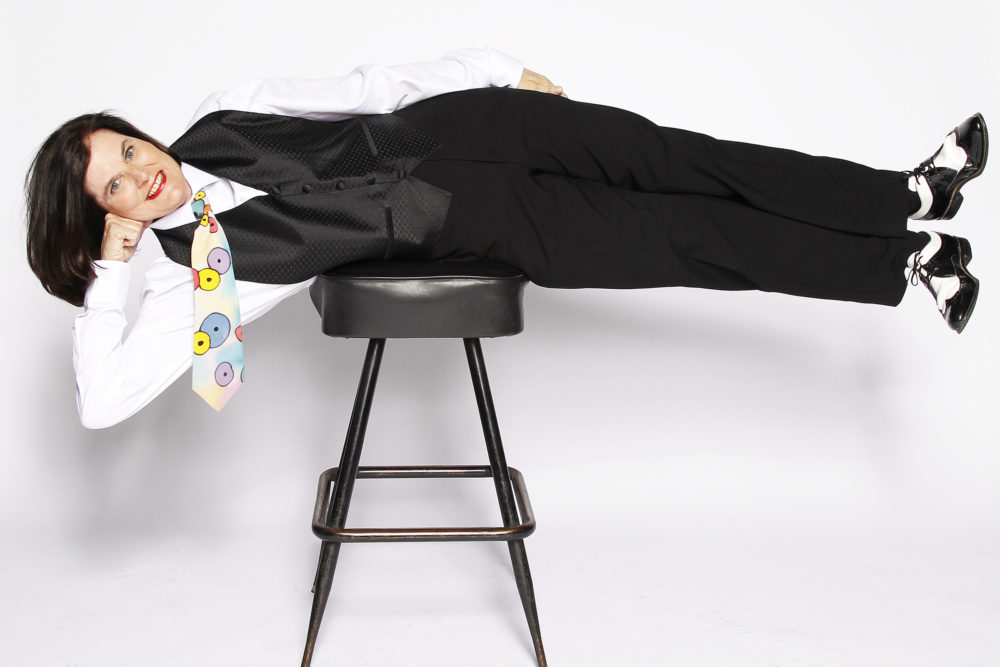 If you're a fan of NPR's Wait Wait...Don't Tell Me! you've probably heard comedian Paula Poundstone. She's a long-time panelist of the popular show, which marked its 20th anniversary in October.
She's known for her ability to riff with audiences, to react, improvise — and occasionally rant. So, with that in mind, Houston Matters host Craig Cohen decided to ask Poundstone some questions she's never been asked — because they were intended for someone else.
She performs in Houston Friday, Jan. 18, at the Wortham Center's Cullen Theater.
FOUR QUESTIONS FOR PAULA POUNDSTONE THAT WERE INTENDED FOR SOMEONE ELSE:
1. What are the most common mistakes you see drivers making on roads these days? (Asked of a Texas DPS officer in Nov. 2018)
Paula: Well, with me, people roll down their window and yell at me. That's a very big mistake, partly because I'm not going to fight back with them. I am not a good driver, and I've come to accept that. And so, when people yell at me, they're not going to get that push back that they really are looking for. You know, people yell an expletive and I yell back, "You don't know the half of it!"
2. According to a recent projection, Greater Houston's population could top 10 million people by the year 2040. It's closing in on 7 million today, and we could be at 8 million by 2025. Where will all those new Houstonians live? (Asked of a Univ. of Houston urban planner in Oct. 2018)
Paula: They'll live with their parents.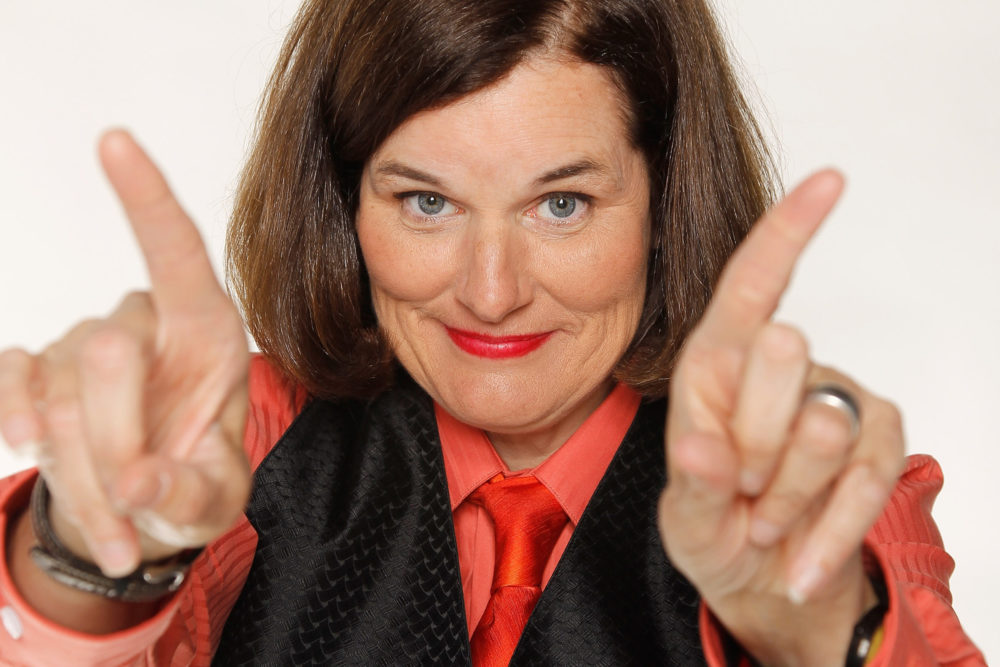 3. I am a firm believer in pastrami on rye and corned beef on rye – I happen to prefer yellow mustard to dark deli mustard. Am I out of the club? (Asked of Houston deli icon Ziggy Gruber in May 2015)
Paula: You're out of the club now because the movement now is towards vegetarianism and veganism — or eating insects. Apparently that's what going to save us. So, you're going to have to go in for that high-stacked, deli, thin-sliced grasshopper.
4. It seems like you make a point in the work that you do to be a counterpoint to someone else — playing off of Don Johnson on Nash Bridges, or Kevin Costner in Tin Cup — the work with Tommy Chong. Do you think you've always been drawn to that? (Asked of comedian Cheech Marin in April 2017)
Paula: I'm a soloist, personally. If I was Cheech Marin, then there would've been another guy onstage with me all that time.
Many, many years ago I was on an airplane, and my son was a baby. And I chatted a little bit with the guy beside me. At one point, I had to use the bathroom, and the guy beside me kindly said that he would hold the baby for me.
Now, normally I would carry the baby in with me and just sort of manipulate him while I use the bathroom. I think I've had all three of my kids in the airplane bathroom with me. It's very much like a Rubik's Cube — having four Poundstones in an airplane bathroom — it can be done. I've proved it.
But anyways…it was very sweet of him and the baby seemed more than happy. And so, I was like, "Great, thank you so much."…We got into a conversation — "What do you do for a living?" I said, "I'm a comic." And he said, "So I'm a comic." And it turns out it was Tommy Chong. And I had no idea. I didn't see their movies or anything when I was a kid. So I wouldn't have recognized him, obviously. If I sat beside him and he held my baby on a plane I wouldn't have recognized him.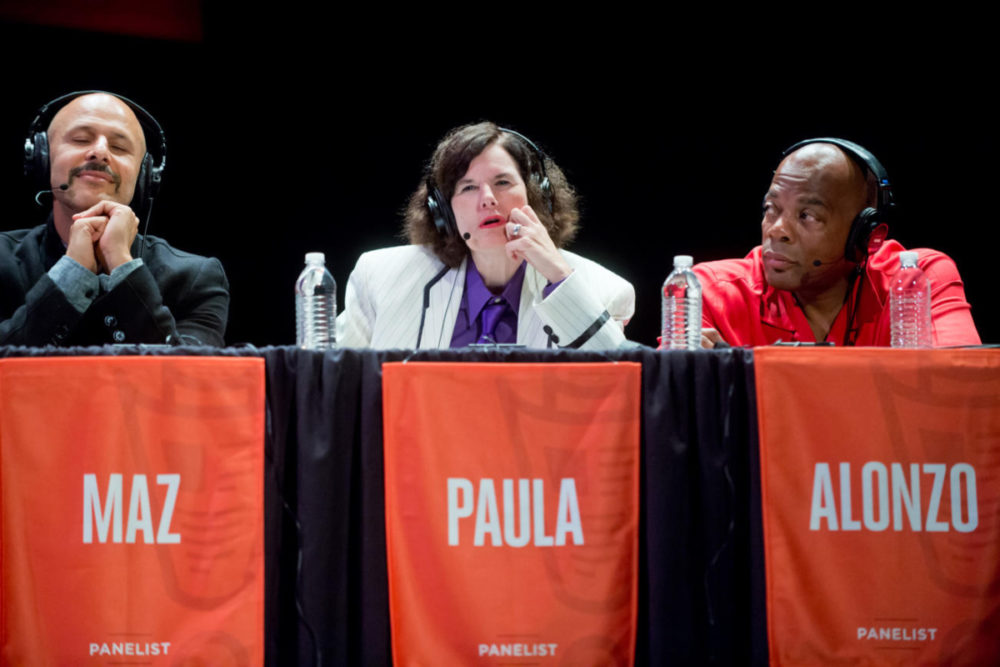 5. How are you readjusting to being back on Earth after nearly a year in zero gravity? (Asked of former astronaut Scott Kelly in Oct. 2017)
Paula: Oh, this is a question that's clearly directed at me. Well, I've definitely lost some bone mass. I've lost 25 percent of my bone mass, and I thought I had just plain lost weight. I was so excited. It turns out that my fat has continued to grow, but my bones have shrunk. I only wish I could claim that it had happened from going into outer space.
MORE: Paula Poundstone's Other Appearances on Houston Matters
Can We Trust All Those Studies About Human Behavior?
Paula Poundstone Answers The Most Random Questions We Could Think Of
Paula Poundstone: The Secret to Not Being a Crazy Cat Lady