Two Texas mayors from the border region talked Wednesday with Houston Matters about President Trump's prime-time address about what he describes as an immigration crisis.
Laredo Mayor Pete Saenz said Trump's words didn't convince him about the real existence of a crisis at the border. Saenz, who is also Chair of the Texas Border Coalition –an association of mayors and judges from El Paso to Brownsville— told host Craig Cohen he doesn't see the crisis that the President "tried to describe." "Maybe there's a certain degree to that, but we don't necessarily call that a crisis," added Saenz.
He also said the Rio Grande serves as a barrier and noted he doesn't support so much a physical wall to divide the border but, rather, a "virtual wall" which "would entail more technology" for the Border Patrol and other federal agencies.
"The people we consult with in Austin, and Washington as well, tell us that this physical wall is not necessary, at least in this portion here," said Saenz while he added that "maybe in other areas a fence or any physical structure may be necessary but, for us here, we don't see that as a need."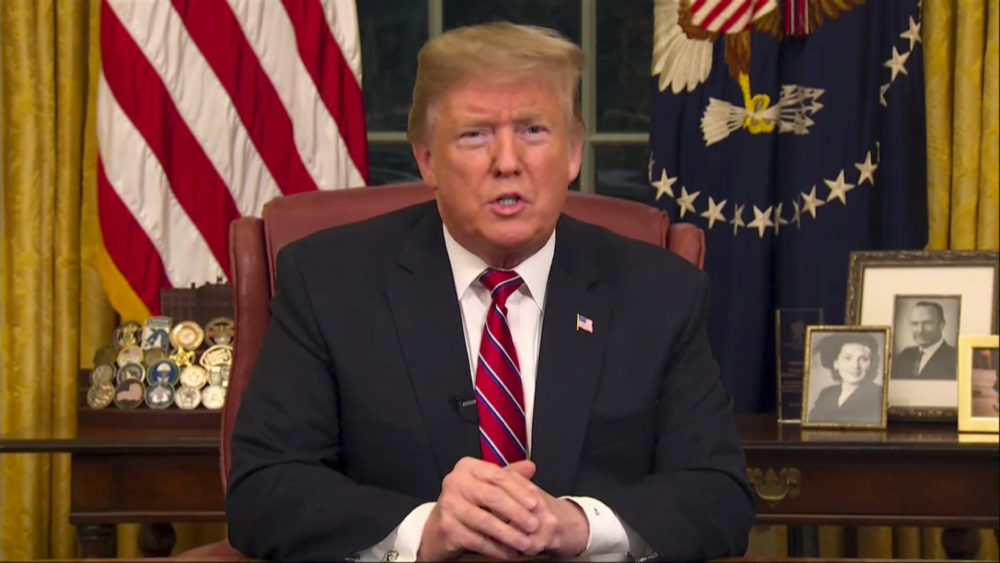 The Laredo Mayor also commented about the elevated cost of building a wall. "This border wall comes with a price tag and that price tag is pretty hefty and at least we feel here it's not being fiscally responsible," he underlined and, additionally, referred to potential environmental problems and complaints by property owners.
McAllen Mayor Jim Darling said one of his takeaways from Trump's address is that he referred to the humanitarian aspect of the situation at the border, with thousands of migrants trying to enter the United States, some of them claiming they want to be granted asylum.
Darling also said he doesn't think the partial shutdown of the federal government is a good way to force that Congress approves funding for the wall, but added it's "a little bit ironic" that Democrats are worried about $5 billion because "Congress wastes a lot of money all the time."