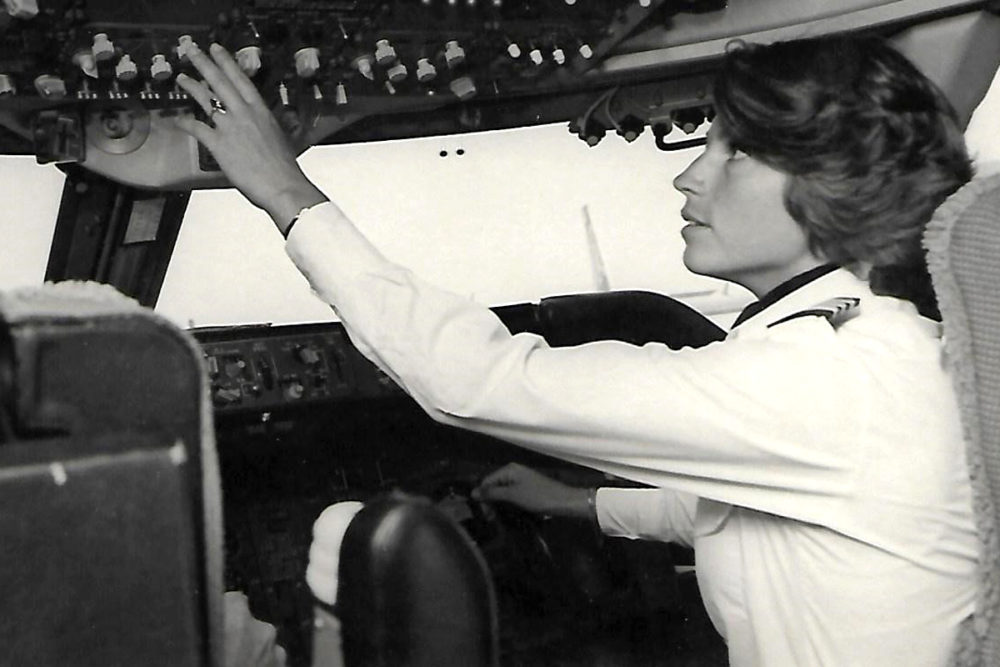 Women couldn't fly a plane without a man present. That was the rule at the small regional carrier Air Illinois in the late 1970s. But fate in the form of some bad weather gave Lynn Rippelmeyer and Emilie Jones a chance to change things — and make aviation history.
On Dec. 30, 1977, stormy weather prevented some crew members from getting to the airport. So Rippelmeyer and Jones were allowed to fly their turboprop commuter plane together through the rough weather for that day's schedule of six flights — as long as they didn't make any announcements and kept the cockpit door closed.
"You have to have a man up there in case anything goes wrong," she said, mimicking the thinking of the time. "And we don't want to scare our passengers away, do we?"
That made them the first all-female crew for a scheduled airline.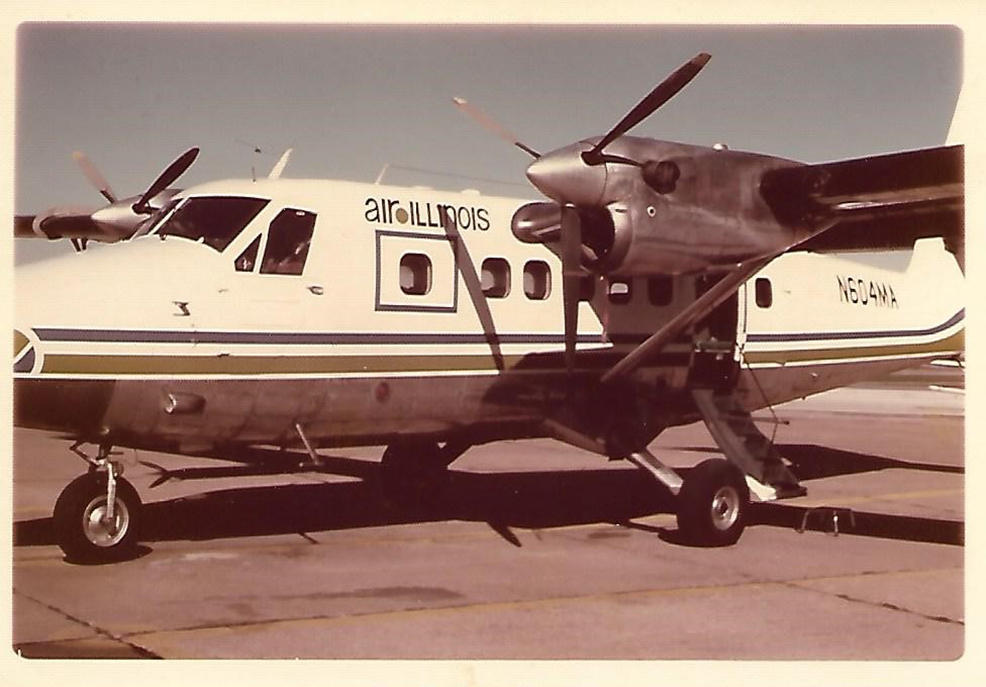 "But then after that — I guess since nobody died and nobody refused to get on the airplane — they let us fly together again," Rippelmeyer said.
In fact, the two flew together on a regular basis about a dozen more times until Rippelmeyer left to fly for TWA a year later. But she wasn't done making history, becoming the first female pilot to fly a Boeing 747 and the first female to captain a 747 transatlantic flight.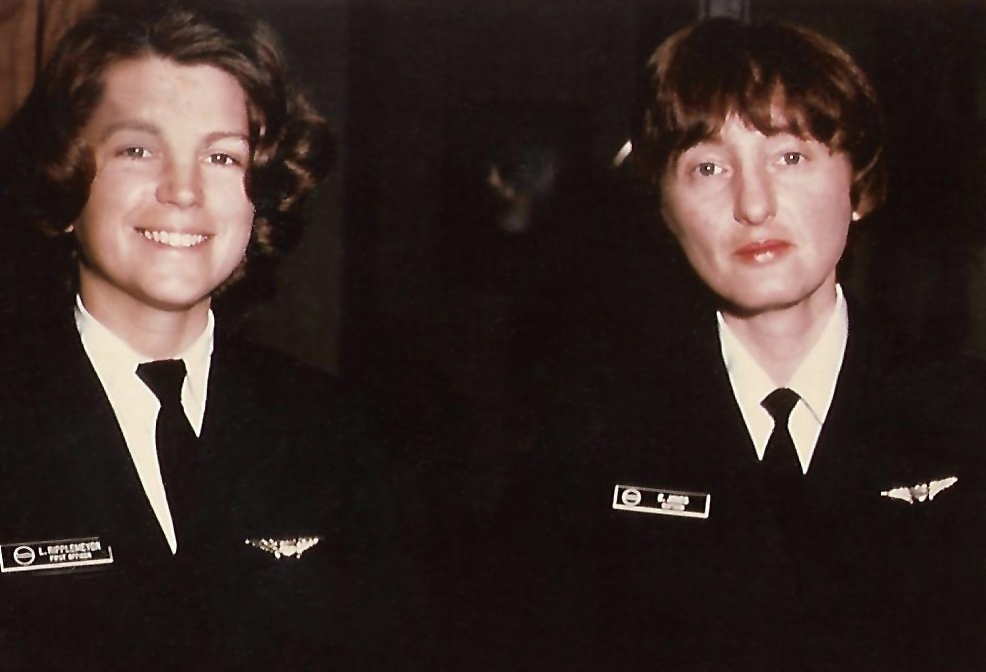 Did they realize they were making history at the time?
"We were just doing our job," she said. "But to think we were making history at the time, no I don't think it crossed either of our minds."
Over time, Rippelmeyer lost touch with Jones, whom she credits as a mentor, especially since Jones was a captain. This was a time when many of their male colleagues thought having a woman in charge was dangerous, especially since some men wouldn't take orders from one.
"I don't think she realized what an impact she had on me," Rippelmeyer said. "You don't know something's possible until you see it. So, she kind of literally made the impossible possible for me."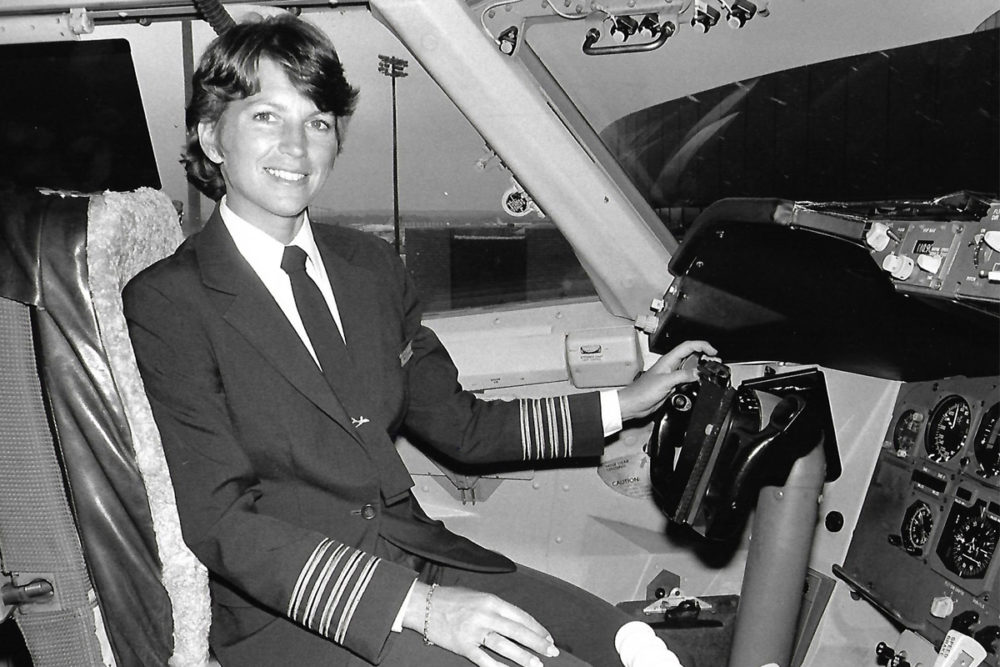 Eventually, Rippelmeyer — who now lives near Houston in Magnolia — learned about the PBS show We'll Meet Again, which takes people who've participated together in something significant – and even historic – but who've lost touch over the years and seeks to reunite them.
She told the producers her story and was selected for an episode focused on women's equality. During filming, she traveled across the country to participate in the search for Jones, which wasn't easy.
When host Ann Curry interviewed her for the episode, Rippelmeyer expected Jones would be waiting for her at the end. But that didn't happen. Instead, the show took her to a museum the next day where Jones was waiting to surprise her.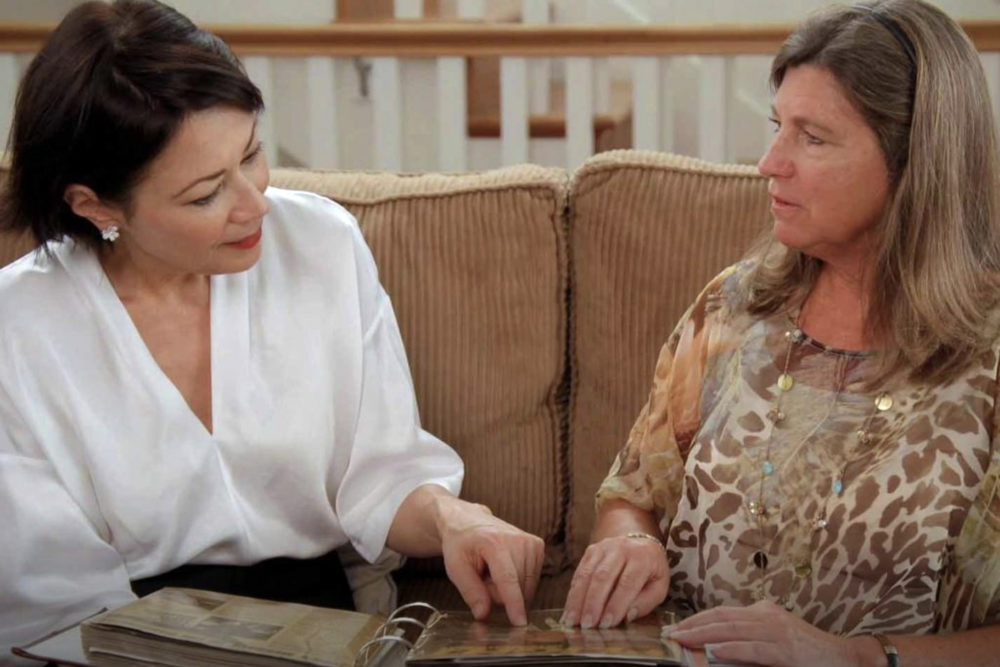 "Mentors and role models are amazing people to have, and I think a lot of times the people that are those things don't realize what an impact they're having," she said. "So it was nice to be able to tell her thanks and let her know that."
Rippelmeyer's story is featured in the episode of We'll Meet Again called The Fight for Women's Rights, which is scheduled to air tonight (Jan. 8) at 8 on Houston Public Media, TV 8. However, Pres. Trump's address to the nation will likely preempt some or all of the broadcast. Viewers can set their DVRs to record a rebroadcast early Thursday (Jan. 10) at 2:30 a.m. or watch portions of the episode online.
In the audio above, Rippelmeyer tells Houston Matters producer Michael Hagerty her story and how she went from flight attendant to pilot.
Her story is included in the book Women Who Fly: True Stories by Women Airline Pilots from the International Society of Women Airline Pilots.