State Senator Paul Bettencourt and State Representative Dan Huberty discussed Thursday on Houston Matters the report the Texas Commission on Public School Finance has finalized this week. The document includes 34 recommendations for state lawmakers looking forward to the upcoming legislative session and one of the highlights is reforming the recapture system.
In the Texas school finance system, property-wealthy school districts have to share local revenue with the state, which then shares it with property-poor districts. It's known as recapture, or Robin Hood, and has been a key part of the finance system since the 1990s. Lawmakers created it after the Texas Supreme Court declared the system unconstitutional and unfair for poor schools.
Huberty and Bettencourt are both Republicans and are members of the Commission on Public School Finance.
Senator Bettencourt summarizes the report by the Texas Commission on Public School Finance here:
Bettencourt said the recapture system is problematic because it represented $1 billion in 2004 and $2 billion in 2018 and, according to the Senator, in five years it will be $5 billion. "These curves are taking geometrically bad turns for the worse," he said.
Bettencourt noted the Commission's report recommends reallocating up to $5.3 billion and added there is a recommendation to freeze the recapture and another, backed by Governor Greg Abbott, which entails establishing a 2.5 percent revenue cap. For Bettencourt, both options would "strongly reduce the amount of recapture and use that money for tax rate compression."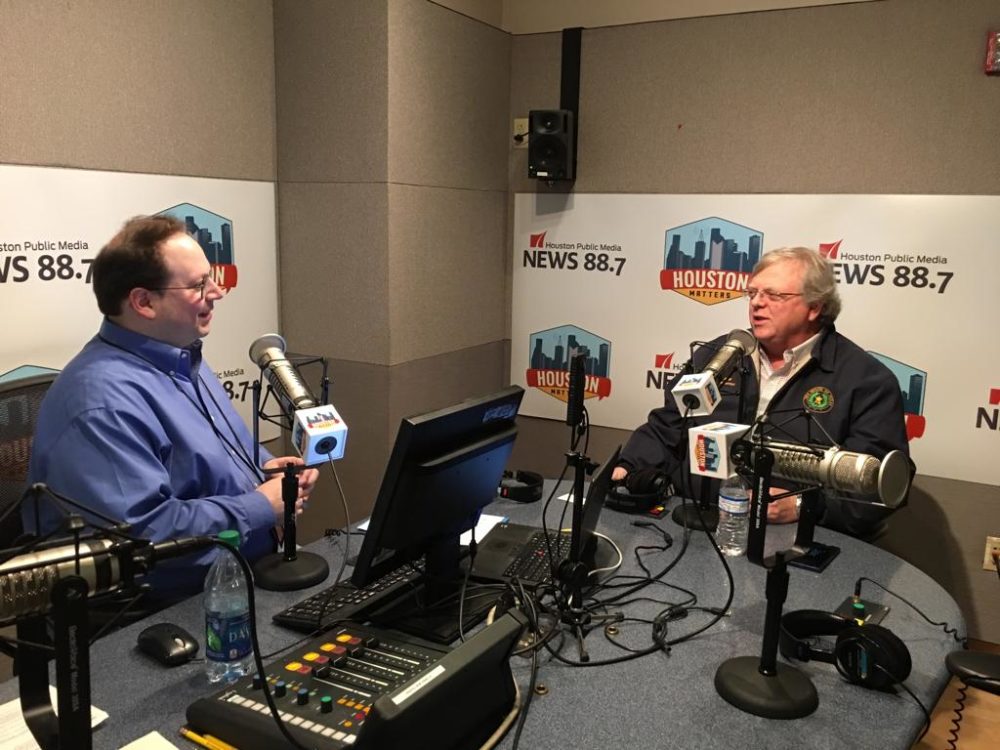 Huberty said the reallocation would help districts that are impacted by the recapture system, such as the Houston Independent School District.
Bettencourt also underlined the report recommends performance-based pay for teachers.
The Commission's report recommends using $1.1 billion to improve education for low income students. Huberty said in that regard the focus should be on putting "more money where it belongs into the campuses, not the school districts, in the campuses where it belongs where the most needy children are and the most struggling student populations are."
Huberty also highlighted the Commission supports early childhood education and other possibilities such as creating a pilot program, which would be voluntary for school districts, to have year round school and that would focus on elementary schools in urban areas.
Another recommendation entails creating a new goal of having 60 percent of third-grade students reading on or above grade level and 60 percent of high school seniors graduating with a technical certificate, military inscription, or college enrollment without the need for remedial classes.
You can read the report here: