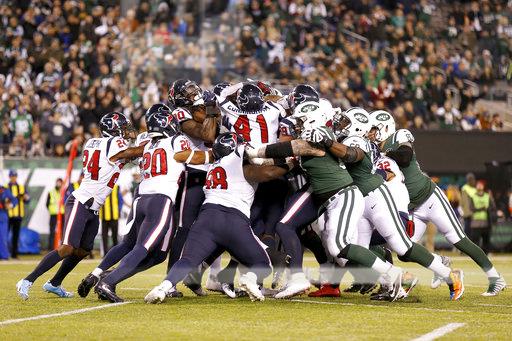 The Texans are on the verge of clinching a playoff berth and could potentially clinch a first-round bye after beating the Jets on Saturday, improving to 10-4. If the Texans win their final two games against Philadelphia and Jacksonville, they would secure a first-round bye for the first time in franchise history.
Meanwhile, the Rockets have won three games in a row and hope to continue their momentum as they host the Jazz tonight. Plus, Charlie Morton is leaving the Astros after signing a deal with the Tampa Bay Rays. And sources say Rockets owner Tilman Fertitta met with the NHL commissioner about the possibility of buying the Arizona Coyotes and moving them to Houston.
In the audio above, Jeff Balke discusses those and other Houston sports stories. He writes for Houston Press and Houstonia Magazine.