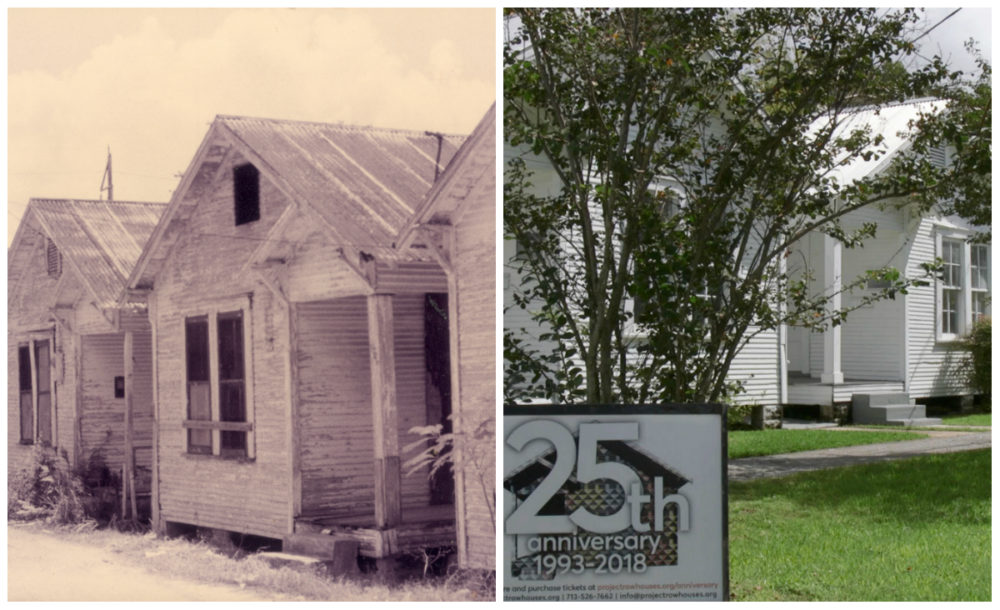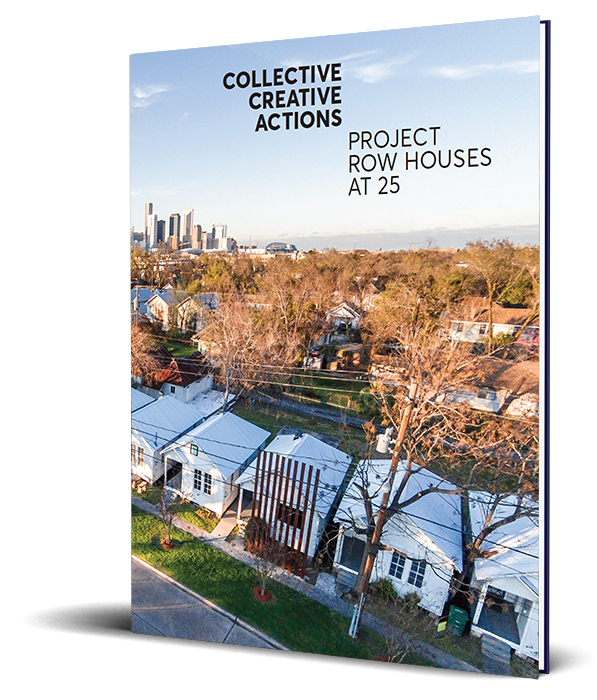 Project Row Houses is marking its 25th anniversary with a new book.
The organization is well known for turning dilapidated row houses in the Third Ward into mini art spaces – work for which co-founder Rick Lowe received a MacArthur Fellowship back in 2014.
But, since its inception, the project has expanded to fight the gentrification of the neighborhood's longtime residents. They've branched out into the areas of affordable housing and economic development. And they even have a program where young single mothers and their kids can live in some of the row houses and improve their prospects. This is all while hosting nearly 50 biannual rounds of art installations over the years.
Now, to reflect on the project's history, they've published a book, called Collective Creative Actions: Project Row Houses at 25.
In the audio above, Houston Matters producer Michael Hagerty heads down to one of the row houses where artist Lisa Harris has created an installation called House of Practice to chat with Eureka Gilkey, the organization's executive director, and Ryan Dennis, curator and programs director.