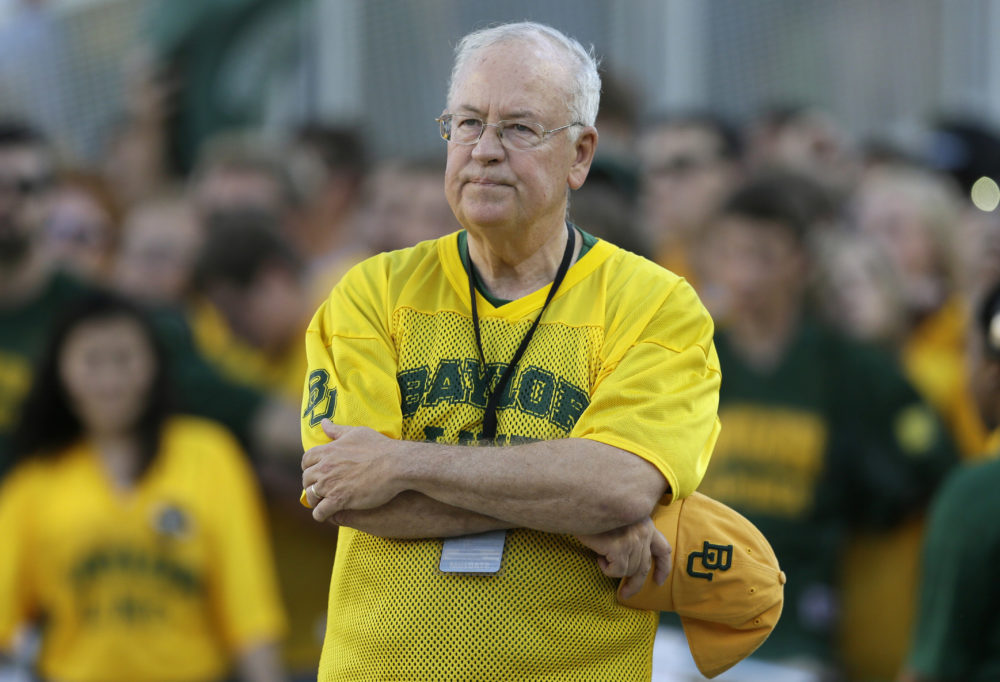 Former Baylor University President and Chancellor Ken Starr was the highest paid college executive in the U.S. in 2016, according to a new report by The Chronicle of Higher Education.
"He stands out for two reasons, first among them being that he's the highest paid president in 2016 in terms of total compensation," The Chronicle of Higher Education reporter Dan Bauman, told Houston Matters. "The other reason is why Mr. Ken Starr came to be number one, and that's as the result of a $4.5 million severance agreement that he negotiated with Baylor in the wake of the scandal that engulfed the university."
Starr resigned in August of 2016 in the wake of complaints about how the school handled reports of sexual assault. "It was related to a series of stories by Paula Lavigne of ESPN where she chronicled the administrative shortcomings and investigations of football players who had been accused of sexual assault," said Bauman.
According to The Chronicle's findings, Starr made a total of $4.9 million in 2016, with most coming from a severance agreement.
Houston Matters reached out to Baylor University for comment. The university said the terms of Ken Starr's severance agreement remain confidential, but they can confirm that a portion of his compensation was to buy out his tenured faculty position at Baylor Law School.
How Other Texas Universities Compare
The rankings look at total compensation, including base salaries as well as bonus and other payments.
"Particularly for people who make the list, they've reached the top of the list as the result of compensation outside base compensation," Bauman said. "What's driving them to the top is typically compensation arriving from bonuses, from multi-year deferred compensation packages that have all sorts of requirements in order to trigger their transferring to a college president, settlement agreements, and so all of that sort of drives someone to the top of the list."
Among public-college leaders, William H. McRaven, the Chancellor of the University of Texas system, ranked third overall in the U.S., taking home $1.5 million. John Sharp, the Chancellor of Texas A&M University system, was close behind at $1.28 million.
"In terms of Texas itself, in the public sector there's a sense that there is a competition between certain universities within the state — the UT system and the Texas Tech system — sort of an arms race," Bauman said.
Among private-college leaders, Texas Christian University Chancellor Victor J. Boschini Jr. was in the top five, receiving a total of $2.86 million. Rice University President David W. Leebron was also in the top 50 at $1.33 million.
The full list can be viewed, here.