Marvin Odum, a former energy sector executive who just recently stepped down as Houston's post Harvey recovery 'Czar', thinks the Bayou City will be better prepared to face the consequences of severe weather in the coming years but also warns the work ahead will take decades.
In an interview with Houston Public Media's Travis Bubenik that Houston Matters aired Friday, Odum talked about the new building guidelines, which the City Council passed in April. According to the guidelines, homes that are built in regulated areas must have a minimum elevation of two feet above the estimated water level of a flood in the 500-year flood plain.
"We now have some of the most restrictive policies in place, guidelines in place, of anywhere in the country, which is appropriate given the risk in Houston," noted Odum. He added the goal of the guidelines isn't about stopping building, but about "allowing Houston to continue to grow and to thrive from an economic standpoint, but in a way that fully takes into account this flooding risk that we have."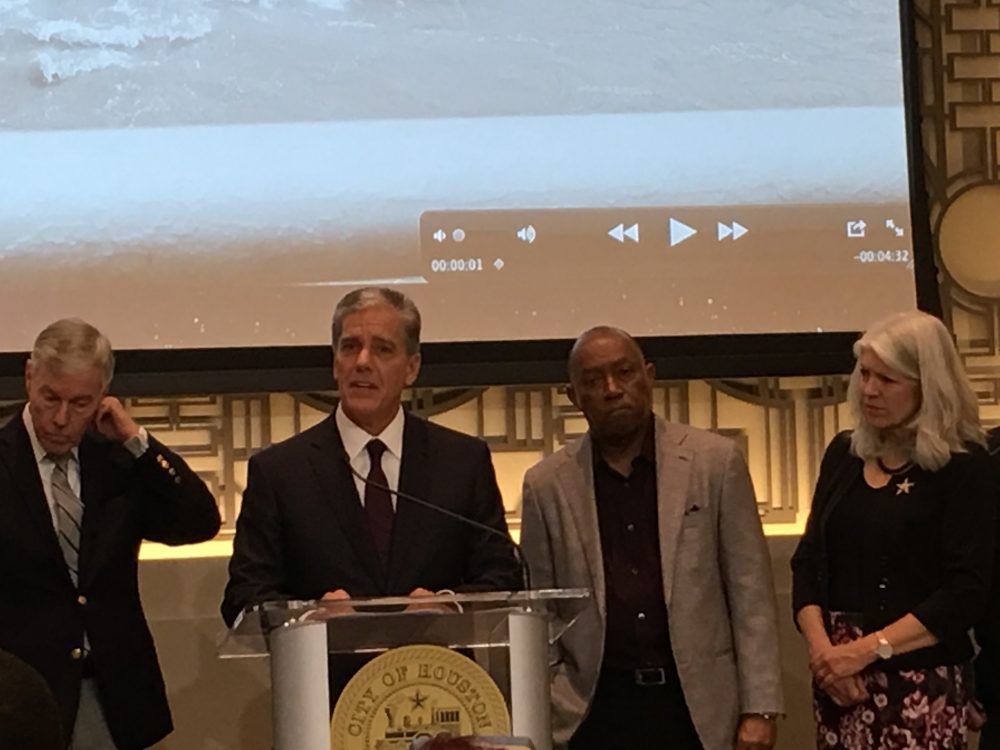 Evolving floodplains
Odum also underlined that "floodplains are gonna continue to change across Houston as better data is surfaced and those are incorporated and all that new data is incorporated and, so, it's not a static thing either."
He highlighted that, because of the collaboration between the offices of Mayor Sylvester Turner and Judge Ed Emmett, the flood plain restrictions that have been established for Houston have "equivalent elements put in place in Harris County." However, Odum said there is still much work to be done in counties that surround Houston.
He said a comprehensive investment to effectively protect Southeast Texas could amount to $35 billion and the projects it would entail could take three decades to be completed. "So, it's quite a large program and that would include coastal surge because that's a significant threat to the Houston area."
Houston is expected to receive close to $1.17 billion in federal disaster relief, which will move the city into the next phase of improving its readiness for future disasters.
Odum will be replaced by Stephen Costello, a former Houston City Council member who has been Houston's "flood czar" since 2016.