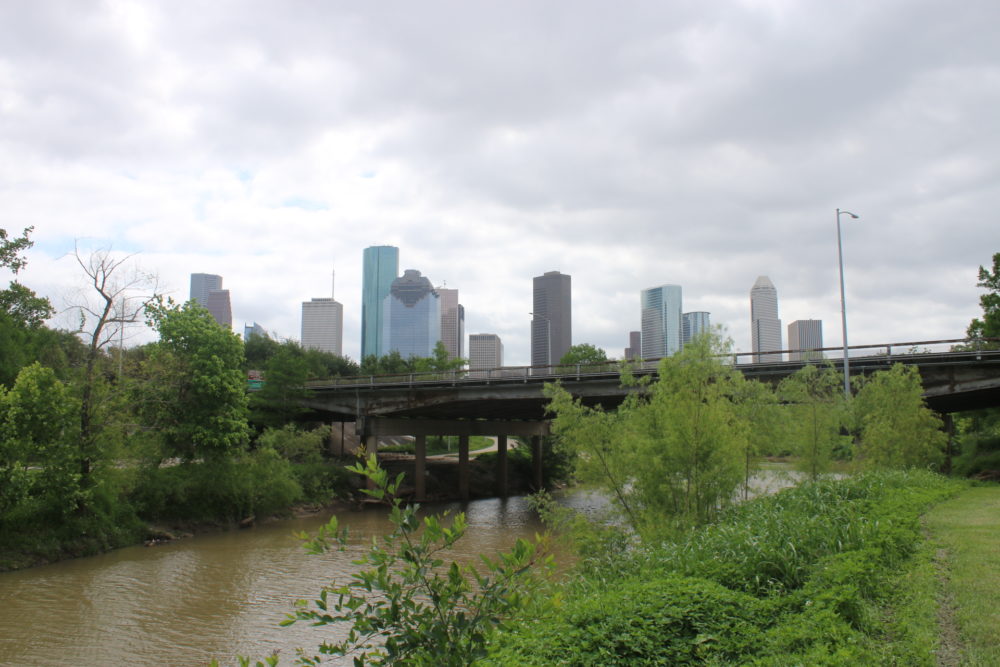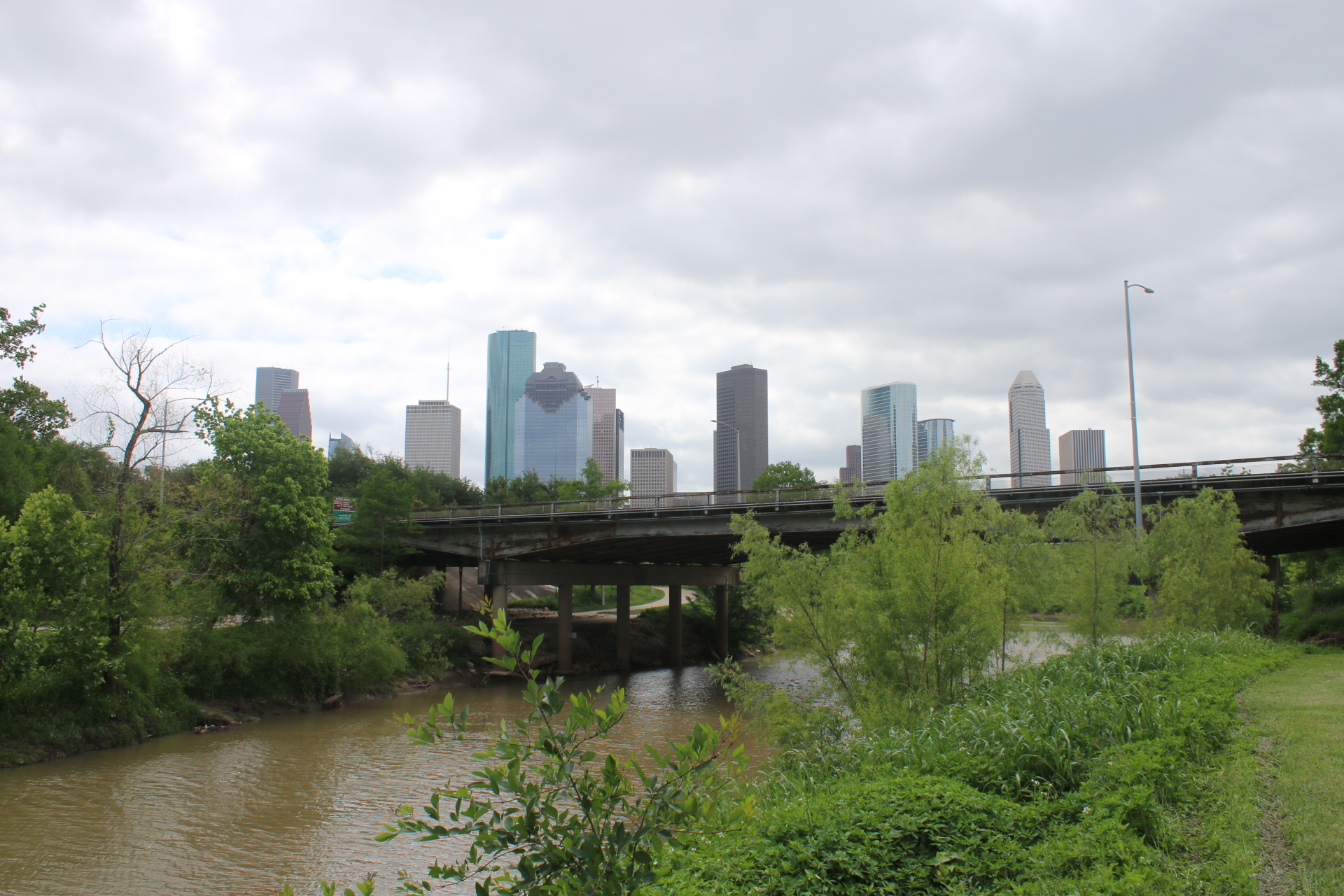 Houston is expected to add 71,000 jobs in 2019, according to the Greater Houston Partnership's (GHP) 2019 Houston Employment Forecast.
"We are much stronger than we have been in several years," Patrick Jankowski, GHP's senior vice president of research, told Houston Matters. "We're firing on all cylinders — all the factors that support growth in Houston are aligning in Houston's favor, so we're actually better off now than we have been in several years."
GHP expects Houston to end 2019 with a total of 3.2 million jobs, which represents a net increase of more than 600,000 jobs over the past 10 years.
While growth will happen across all sectors, GHP forecasts healthcare, construction, and administrative support and waste management will add the most jobs.
"Administrative services, waste remediation a lot of that is things that you contract out – it's classic outsourcing," Jankowski said. "You outsource your janitorial work, you outsource your backroom operations. You outsource your security guards. And so we're going to see that continue to grow as businesses look for ways to control costs and outsource."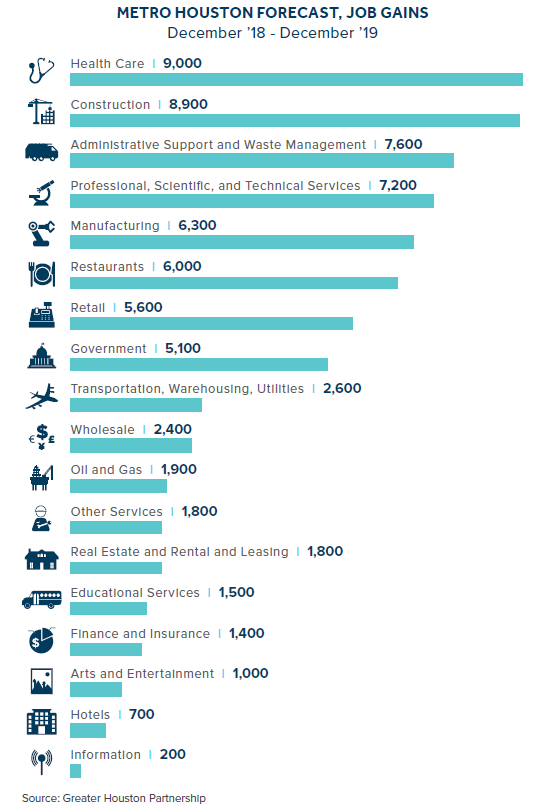 Though the healthcare industry had job layoffs in 2017, Jankowski said Houston saw "healthy growth" in the industry in 2018, and is expected to add 9,000 jobs in 2019. He said part of the sector's growth has to do with the growing number of patients in Houston.
"On net you have 60,000 people move to Houston every year," Jankowski said. "At some point when you move to Houston you're going to need to find a doctor, you're going to need to find a dentist, you're going to need to find a clinic. Plus the population over the age of 65 grows by 30,000 people a year."
While the patient side of things is growing, Jankowski said that one of the challenges facing the industry is figuring out how to control costs.
When it comes to areas to keep an eye on in 2019, Jankowski pointed to trade.
"You can never get away from oil and gas. It's a key driver of our economy," he said. "But it's not the single most important. If you wanted to ask me what I'm concerned about, I'm a little concerned about trade policy because it does affect what we're able to export."
He pointed to the recently signed trade agreement between the US, Canada and Mexico as a positive sign for Houston. "It removes some of the uncertainty. We understand what the rules are," Jankowski said. "It allows us to continue to build our relationship with Mexico."
While 2015 was a hard year for Houston because of the downturn in the energy sector, it "was a momentary pause," Jankowski said. "I'm more bullish on Houston's economy now than I've been in probably the past four or five years."