A senior editor with ProPublica talked to Houston Matters Tuesday about a recent investigative story that media outlet has worked on, along with the Houston Chronicle, regarding deaths of patients who received liver and lung transplants at Baylor St. Luke's Medical Center.
Earlier this year, the Centers for Medicare and Medicaid Services suspended Medicare reimbursements for the heart transplant program at St. Luke's after another Houston Chronicle and ProPublica investigative story.
ProPublica's Charles Ornstein said the data analyzed in the story indicate that, of 85 patients who received a liver transplant at St. Luke's in 2017, at least 15 died within a year. According to ProPublica's analysis of preliminary data from the Scientific Registry of Transplant Recipients, that represents an increase in deaths of this kind of patients compared to previous years.
As for lung transplants and also in 2017, at least seven of the hospital's 54 lung recipients died within a year of their transplants. According to ProPublica's reporting, that is double the mortality rate at the hospital during the previous two and a half years.
In ProPublica's story, Marilyn Gerry, a spokesperson for the hospital, said it is "misleading" to focus on a single year of data from 2017, rather than the entire two and a half year timeframe examined by the Scientific Registry of Transplant Recipients. The hospital said in a statement its level of transplantation care "is in line with or better than national benchmarks and other regional hospitals."
Nonetheless, Ornstein said that "when you talk to patients' family members what you hear are complaints that are quite similar to what you heard with the survivors of heart transplant recipients who died." He specified there have been complaints about "nursing care" and "unusual things happening."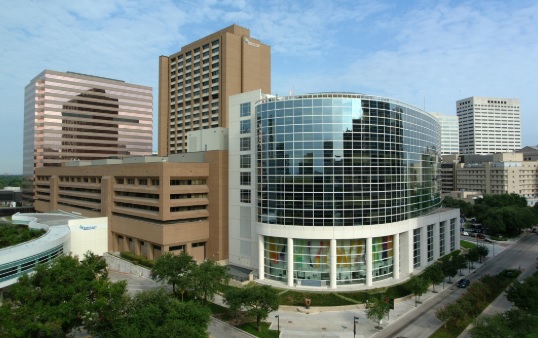 Ornstein detailed the case of a female patient who had the transplanted lung flipping over after the procedure, which the reporter categorized as an "extraordinarily rare complication." Subsequently, after a second transplant and medical complications, the woman died.
Ornstein also mentioned the case of a male patient who developed a hole in his respiratory tract where the transplant surgeon had connected the donor lungs to the patient's passageway. That caused major complications for the patient and he ultimately died.
Ornstein also said the data analyzed in the article don't pose a threat to St. Luke's federal funding because they only cover a timeframe of one year, "but what we raise is that the most recent numbers show that the trend is, at least with the liver program, beginning to look below national averages."
On behalf of Baylor St. Luke's Medical Center, Gerry said in a statement the hospital is "disappointed that the Houston Chronicle and ProPublica did not include the stories of many patients who have publicly praised our transplant programs for their care."
The statement noted the media outlets "interviewed two patients who had successful outcomes at Baylor St. Luke's and failed to tell their stories" and added the hospital treats "many critically ill patients every year who are facing end-stage organ failure and are turned away elsewhere."
The hospital also highlighted that Dr. John Goss, director of liver transplantation at St. Luke's, has completed almost 2,000 transplants during his 20-year career in Houston and added that Dr. Gabriel Loor, who is surgical director of the lung transplant program, has completed more than 300 lung transplants.