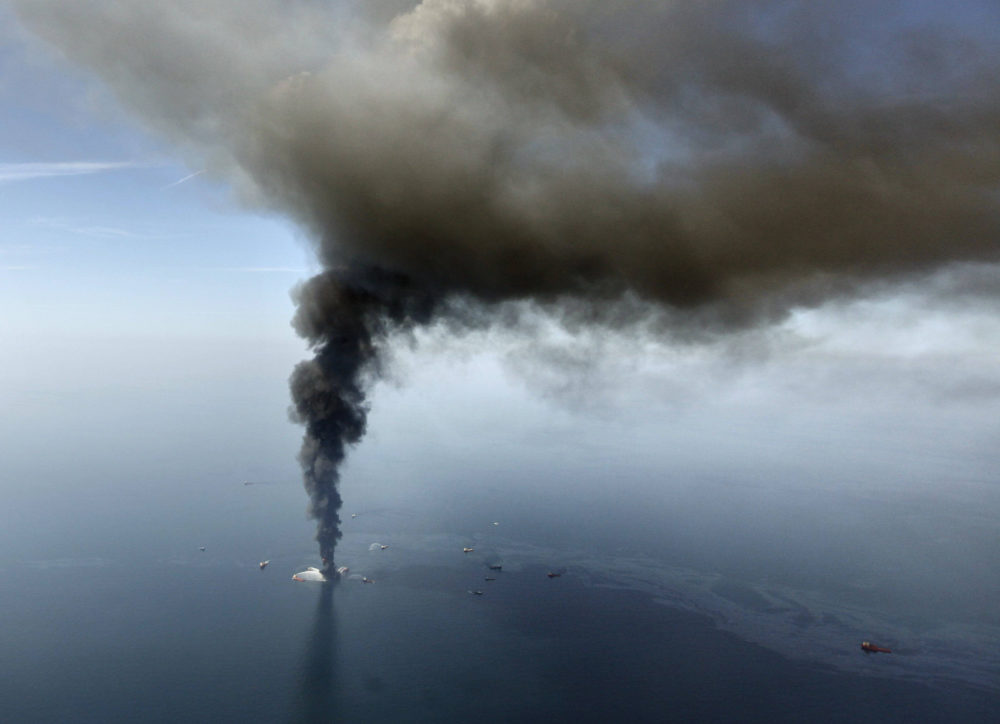 Four Gulf States, including Texas, recently received another $280 million in restoration grants from the BP oil spill of 2010. The National Fish and Wildlife Foundation says Texas is getting $19 million dollars, including $6 million to protect about 575 acres of coastal habitat.
Over five years, the foundation is getting $2.5 billion for restoration projects. The money is from criminal damages paid by BP PLC and drilling company Transocean Deepwater Inc.
"The settlement marked an opportunity to really start towards restoration of the resources that were impacted by the spill," Robin Riechers, Director of Coastal Fisheries for the Texas Parks and Wildlife Department, told Houston Matters.
In addition to the National Fish and Wildlife Foundation's Gulf Environmental Benefit Fund, Riechers said the Natural Resources Damage Assessment Funds and the Restore Act Funds also received money from the settlement.
In Texas, Riechers said that in addition to bigger restoration projects like the Salt Bayou at Port Arthur and the Powderhorn Ranch state park, there are numerous smaller projects along the coast.
"There's many projects up and down the coast that are maybe smaller than those grand scale ones, but are just as equally important," Riechers said. "Whether it's a shoreline stabilization project, an oyster reef restoration, a wetland restoration in a critical area, a rookery island restoration for migrations of birds and birds that roost along our Texas coast — all of them are important."
While most projects take place along the coastline, Riechers said a greenway project in the Houston area also received Deepwater Horizon funding. "[It's] kind of also bringing it into the urban area and thinking about how those waters flow from there into Galveston Bay eventually," he said. "And not only are you helping to secure that those waters are as clean as they can be when they flow into Galveston Bay, but you're also creating recreational opportunity."
Riechers said one of the challenges moving forward is wrapping up all the projects, while dealing with the unpredictability of extreme weather events. "We deal with Mother Nature every time we turn around as we all know," he said. "We're going to have other assaults on our resources and certainly we're going to have to make adjustments along the way."