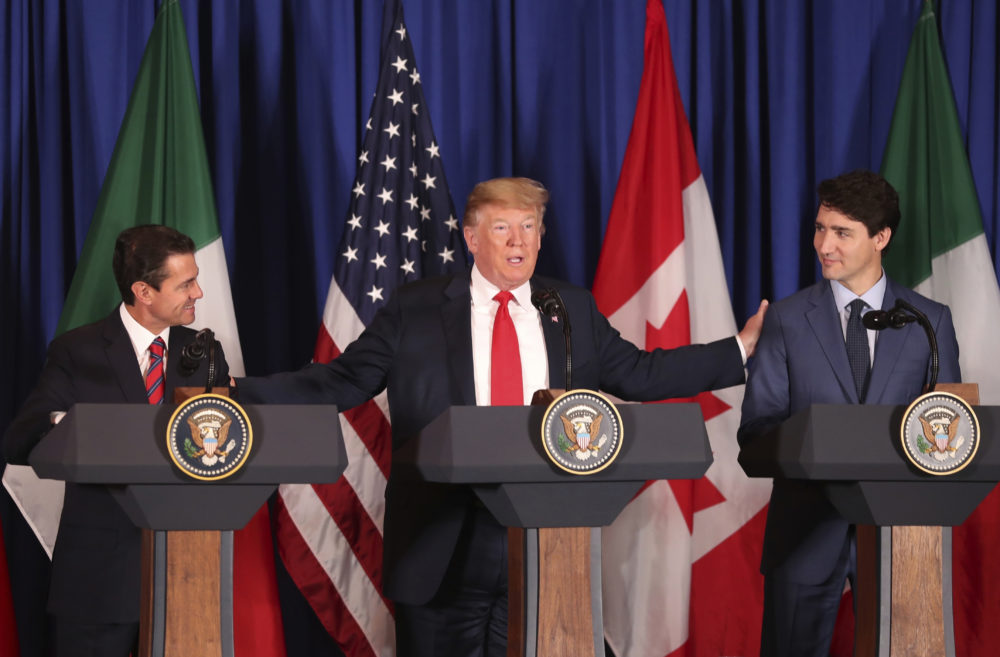 The new trade agreement between the US, Canada and Mexico is a win for Texas, Tony Payan, the head of the Mexico Center at Rice University's Baker Institute, told Houston Matters.
"This is a good day for Texas," Payan said. He said Texas is involved in about two thirds of all trade between Mexico and the US.
"It originates in Texas, it ends in Texas or it comes through Texas," Payan said. "Texas will certainly benefit because of the need for logistics, for infrastructure and trade itself will be a great opportunity."
President Trump signed the trade agreement with Canada and Mexico in Buenos Aires today. Called the U.S. Mexico Canada Agreement (USMCA), it replaces NAFTA.
In 2017, Texas exports to Mexico hit $97.7 billion, with computer and electronic products and petroleum and coal products accounting for the biggest chunk of exports. Two-way trade between Houston and Mexico, meanwhile, hit $20.1 billion in 2017, according to the Greater Houston Partnership.
Payan said unlike NAFTA, the new agreement includes a chapter on energy, which could further benefit Texas.
"It does commit Mexico to respecting foreign investment and to opening its sector at least to some basic market principles, even though the details are very vague," Payan said. "In some ways I think it represents greater opportunities for the energy sector. It was already growing in terms of electricity anyway, [but] we're talking about oil. So for Houston and for Texas that is an accomplishment."
But the deal isn't necessarily done yet. All three countries' legislatures still need to ratify the agreement before it goes into effect, though Payan said it is likely to get approved.
"Overall, I think this is an agreement that will pass in all three [countries], and I think most states, including Texas, are good advocates of this agreement," he said. "I think the Texas delegation will be lobbying very hard in Washington for this agreement."