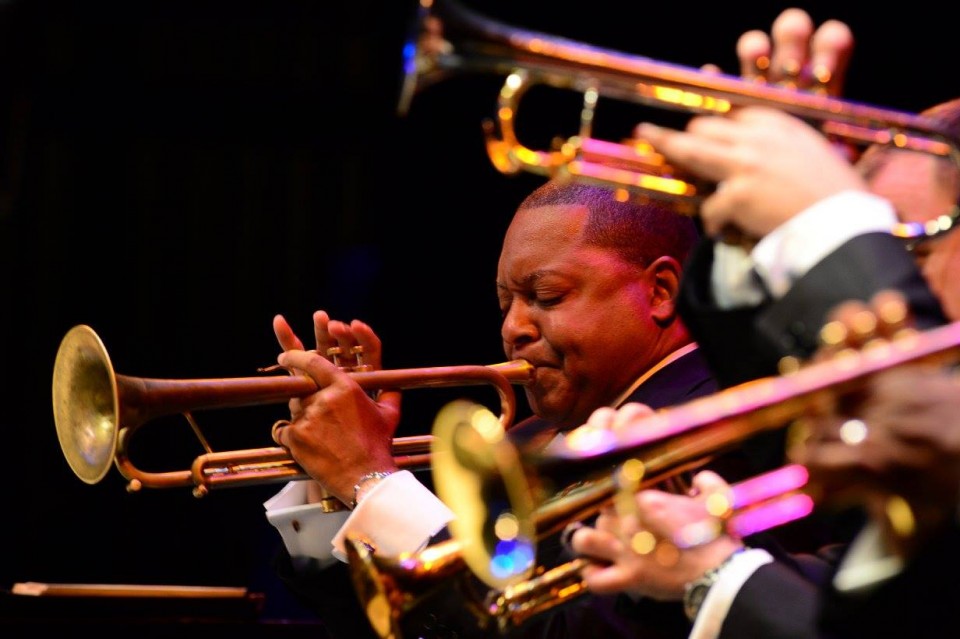 Wynton Marsalis says jazz and holiday music are natural partners. Combine the fact that many Christmas songs have strong, vibrant melodies with the fact that most people know the songs well and you've got fertile ground for improvisation.
"So when you play them everybody recognizes them," he said. "Therefore they understand when the art of jazz is being performed on them."
If listeners can easily pick out hints of the Jingle Bells melody, then they're still on board when it dissolves into a jubilant trumpet solo that might never be heard the same way twice. Or they're more willing to endure the musical detours on the jazz version of Sleigh Ride if they're sandwiched between the familiar melody and the signature horse whinny performed by the trumpet player at the end.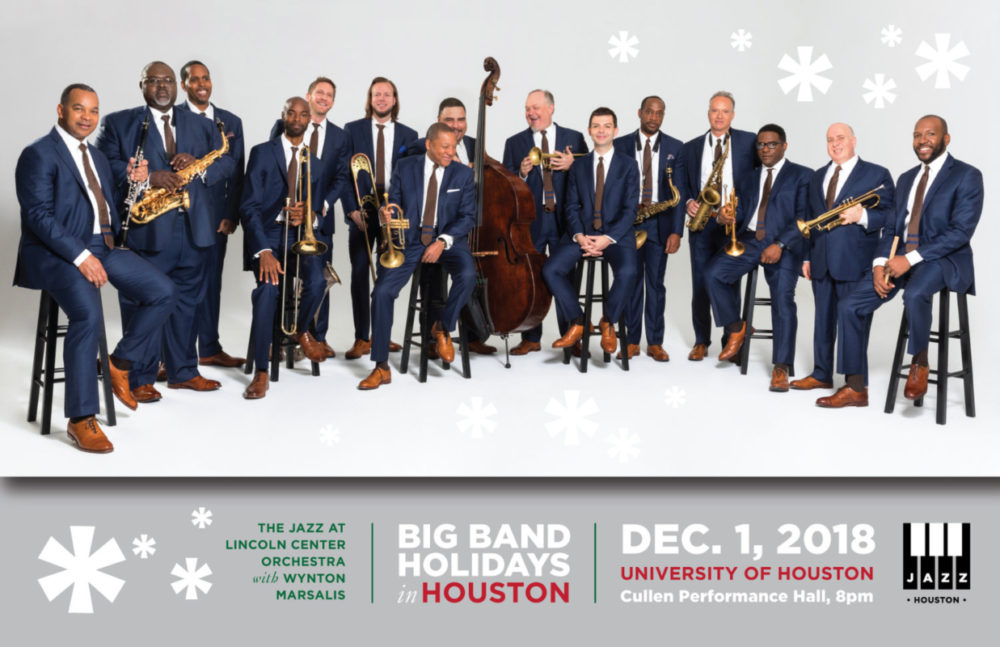 That symbiosis will be on display Saturday when Marsalis and the Jazz at Lincoln Center Orchestra perform a show called Big Band Holidays at the University of Houston's Cullen Performance Hall. The concert is a benefit for the local organization Jazz Houston, founded by Marsalis' fellow bandmate, trombonist Vincent Gardner.
In the audio above, Marsalis tells Houston Matters producer Michael Hagerty about his band's take on holiday music, what keeps him interested in performing after several decades in the business, and about Houston's contributions to jazz.