More than one in five children who don't have health insurance in the United States live in Texas, according to a new report from Georgetown University's Center for Children and Families.
Texas was among nine states that saw significant increases in the rate of uninsured children in 2017, but Texas has the largest share of children without health insurance.
"Texas saw an increase in uninsured kids of 83,000 in the year 2017," study co-author Joan Alker, told Houston Matters. "That was the biggest increase in the country."
Nationwide, the number rose for the first time since data was collected on the issue in 2008.
"A lot of jobs that low wage working families are getting simply don't provide health insurance coverage: retail, service sector jobs, agricultural jobs," Alker said. "And that's where we need Medicaid and CHIP to step in and make sure that those kids get covered."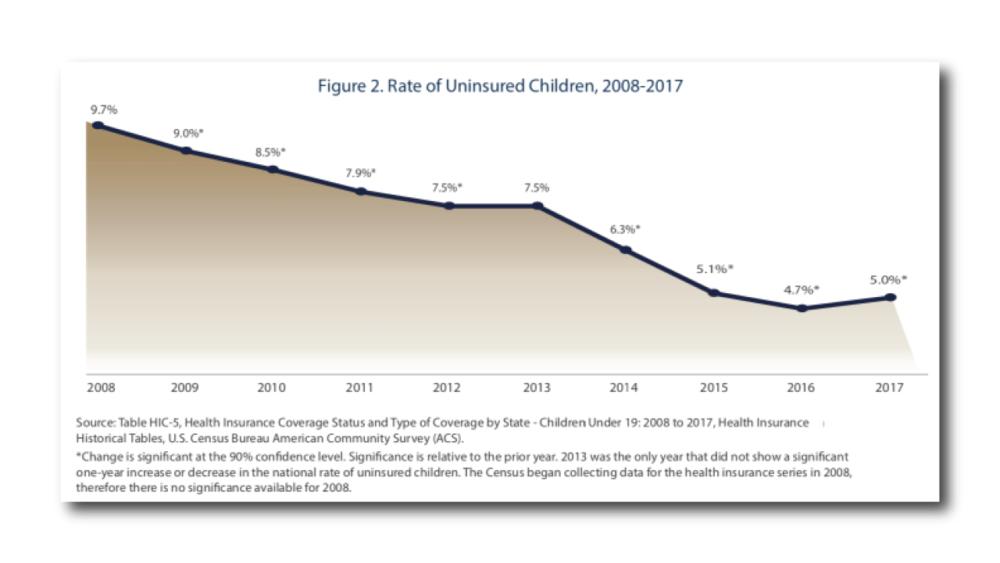 In the Houston metro area, more than 200,000 kids are uninsured, according to the latest numbers from the U.S. Census Bureau.
Houston Matters reached out to leaders in Houston's healthcare community, all of whom said they weren't surprised by the findings.
"We've seen this coming," Dr. Tim Garson, the director of the Texas Medical Center Health Policy Institute, told Houston Matters. He said that last year the Texas Medical Center's annual survey compared Texas to the rest of the country, and found that Texans are worse off when it comes to being able to buy insurance.
"That then extends to their children, and so the fact that this does effect Texas almost out of proportion is not surprising," Garson said.
Experts also point to immigration policy and a fear of interacting with the government as factors contributing to the number of uninsured children.
"We have a lot of kids who are citizens, but their parents are immigrants and those parents may be very scared today about interacting with the government and enrolling their children in public health coverage options," Alker said. "Latino children do have the highest uninsured rates in Texas, and that's a population that's probably also being impacted by this fear of interacting with government."
Several experts said the increase in uninsured children signals a need for policy changes.
"Children are more likely to be insured than adults because we are fortunate to have Medicaid and CHIP and so when their rates start dropping it's like the canary in the coal mine because they have the best avenues for insurance," Head of the Episcopal Health Foundation, Elena Marks, told Houston Matters.
Garson echoed this sentiment, saying that one of the primary solutions to ensuring more children are covered is to address the cost of healthcare.
"We got to reduce the price of healthcare," he said. "We're never going to get everybody covered for health insurance unless health insurance and the cost of care goes down."