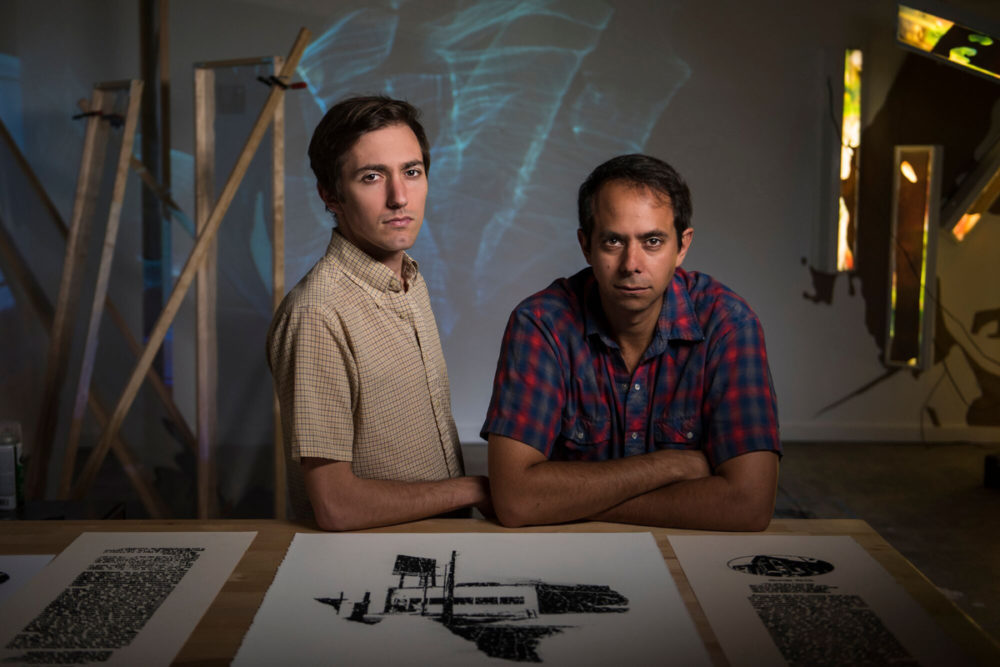 Houston-based multi-media artists Nick Vaughan and Jake Margolin have produced a performance lecture that explores Houston's drag scene in the years between the Stonewall Riots and the beginning of the AIDS epidemic. It's called A Landing on the Bayou.
Vaughan and Margolin describe it as "part lecture, part theater, and part art installation."
There will be two performances – Nov. 8 and 9 – both at 7:30 p.m. at The Alley Theatre (it's recommended for mature audiences only). Performances will be followed by an opportunity to view The Scene, an art installation with works connected to the performance.
In the audio above, Houston Matters producer Maggie Martin talks with Vaughan and Margolin about the impact of Houston's drag scene on the LGBT rights movement.