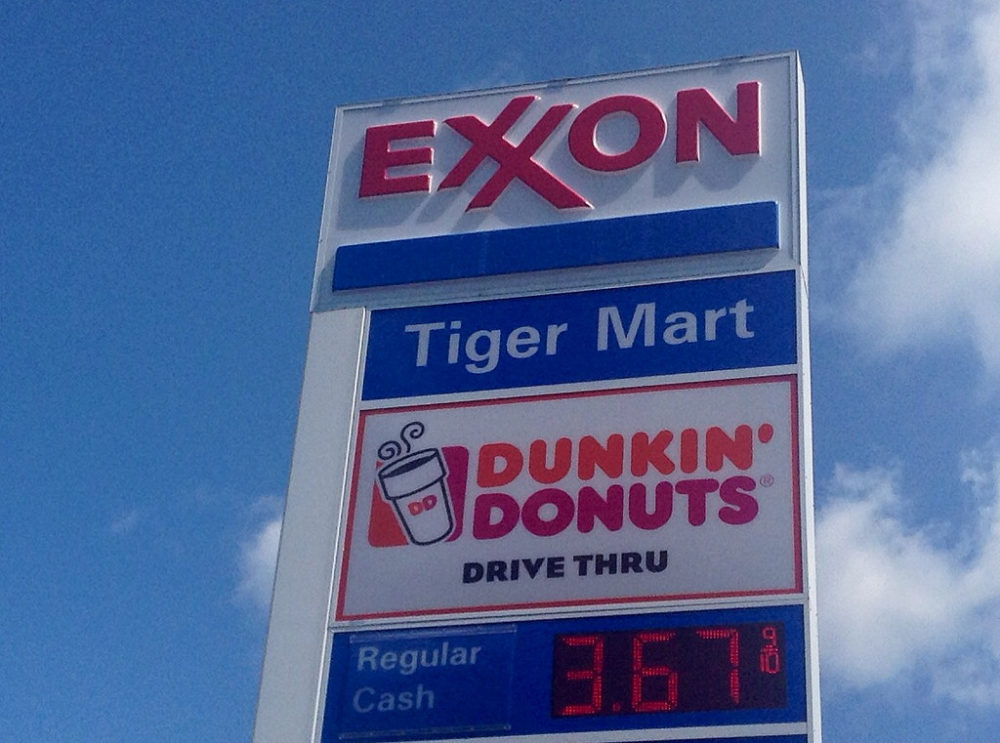 New York's attorney general filed a lawsuit against Exxon Mobil on Wednesday, alleging the Texas-based oil company misled investors about the impact climate change regulations have on its business.
"Exxon has been one of the few companies that has done a fairly thorough job of explaining how they are planning for carbon regulations,"James Coleman, associate professor of law at Southern Methodist University's Dedman School of Law in Dallas, told Houston Matters. "What the New York Attorney General is saying is that in those explanations they did not give an accurate view of how they actually are making investment decisions."
The lawsuit, filed by Attorney General Barbara Underwood, states that while Exxon told investors it was accounting for stricter regulations of greenhouse gas emissions in its planning, internal documents show Exxon was actually accounting for much less than it claimed.
https://twitter.com/NewYorkStateAG/status/1055146901438377986
The suit comes after a three-year investigation by the New York attorney general's office. The lawsuit seeks an order banning Exxon from continuing to misrepresent its practices in the area, as well as an award for damages.
In a statement released Wednesday, Exxon Mobil called the investigation "tainted." "These baseless allegations are a product of closed-door lobbying by special interests, political opportunism and the attorney general's inability to admit that a three-year investigation has uncovered no wrongdoing," the statement reads.
Read our full statement regarding the New York Attorney General civil complaint. https://t.co/ME7VTW3xbC pic.twitter.com/f1bPZ9Ang0

— ExxonMobil (@exxonmobil) October 24, 2018
Coleman says many oil companies haven't publicly addressed how they plan for climate change. "There are a lot of other companies who haven't even said what they do with carbon pricing," he said. "I think Exxon as the world's biggest private oil company has a bit of a target on its back."
Coleman says he thinks the lawsuit will likely drag on for years. "To the extent that part of the goal is a political one, the longer you keep it in the news the better," he said. "I'm not sure that New York has any interest in resolving it incredibly quickly."