This year's flu vaccine should be about 20 percent effective, according to tests by a Rice University bioengineer.
"The last few years the effectiveness has been a little bit lower," Dr. Michael Deem told Houston Matters. "We predict the effectiveness to be around 20 percent or so again this year."
Deem created the test for the vaccine's effectiveness nearly a decade ago. As the virus mutates each year the vaccine changes, which impacts how effective it is.
"When the vaccine matches the virus more strongly, then the vaccine is more effective," Deem said. "And that's really what we're always shooting for, is to design the vaccine to be as close as possible to the virus."
A 20 percent efficacy means that among those who are vaccinated, 20 percent fewer will get the flu compared to those who are not vaccinated. In the best years, the efficacy of the vaccine is about 60 percent and, in the worst years, it can be as low as 10 percent.
While 20 percent doesn't sound like much, that's still enough to prevent 5.3 million infections and 85,000 flu-related hospitalizations, according to CDC estimates. "The more people who are vaccinated the more the vaccine will protect the public overall," Deem said.
This is especially true in big cities like Houston where the flu can spread faster. Last flu season, the Greater Houston area had a spike in the number of influenza cases.
This year's dominant strain of the flu virus is likely H3N2, which Deem says is dominant about two-thirds of the time and causes the most morbidity in the human population.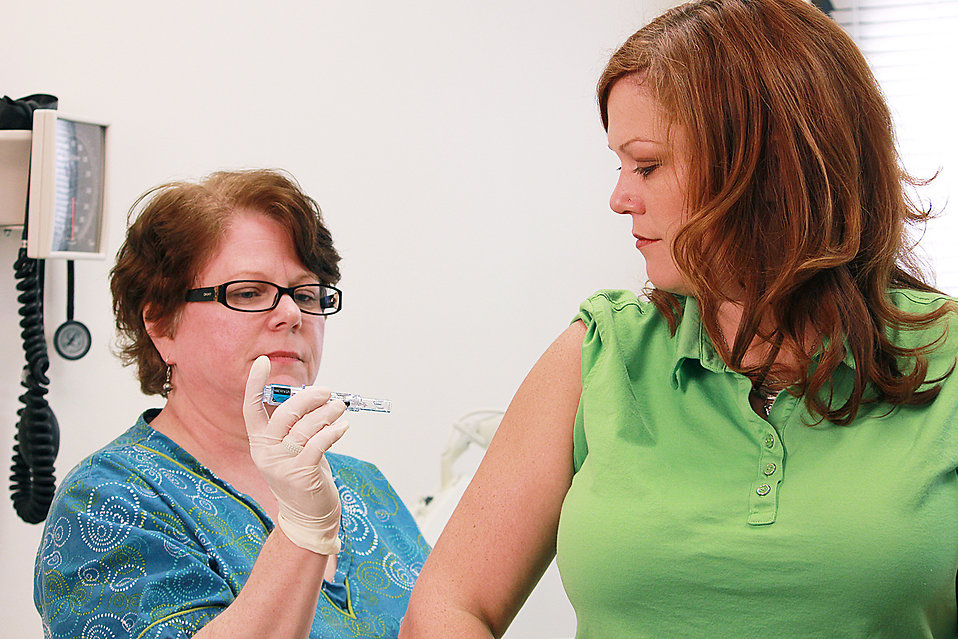 Vaccine Basics: When to Go, Which Kind To Get & Other FAQs
The vaccine is recommended for everyone over the age of 6 months. There are also several different types of vaccines on the market to accommodate different needs. People with egg allergies, for example, can now get vaccines that aren't made in eggs. "Those vaccines tend to be more effective as well," Deem said.
And for those who are squeamish around needles, there is now a nasal spray option.
The best time to get the flu shot is generally in September and October before the flu has emerged, Deem says, as it takes a few weeks for the vaccine to provide protection.
As for the myth that the flu vaccine can give you the flu? "The flu shot injects a virus that isn't alive," Deem said. "You cannot get the flu from the flu shot."