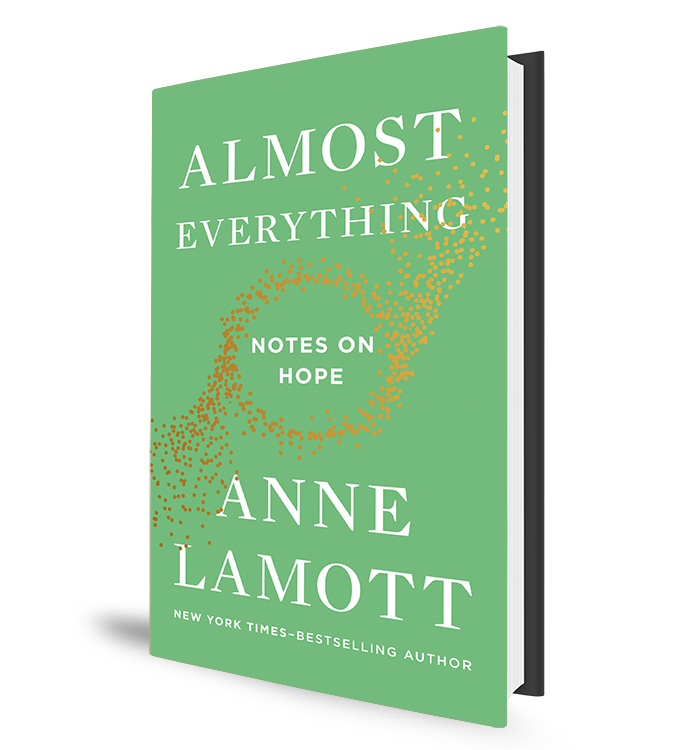 Reasons to hope can sometimes be hard to find these days in the midst of our national political divide, the steady march of climate change, and whatever challenges we might face in our families and personal lives.
That's why writer Anne Lamott says she's stockpiling reasons to be hopeful like – as she says – you'd stockpile antibiotics for the apocalypse.
In her latest book, Almost Everything: Notes on Hope, Lamott calls on readers to "rediscover the nuggets of hope and wisdom that are buried within us that can make life sweeter."
She speaks at a Brazos Bookstore event on Friday, Oct. 19, at 7 p.m. at St. Paul's United Methodist Church.
Something that's often as hard to find these days is forgiveness. That was the subject of Lamott's previous book, Hallelujah Anyway: Rediscovering Mercy.
Back in 2017, she talked with Houston Matters producer Michael Hagerty and explained what she meant by mercy and why we need more of it in our lives — especially for ourselves.