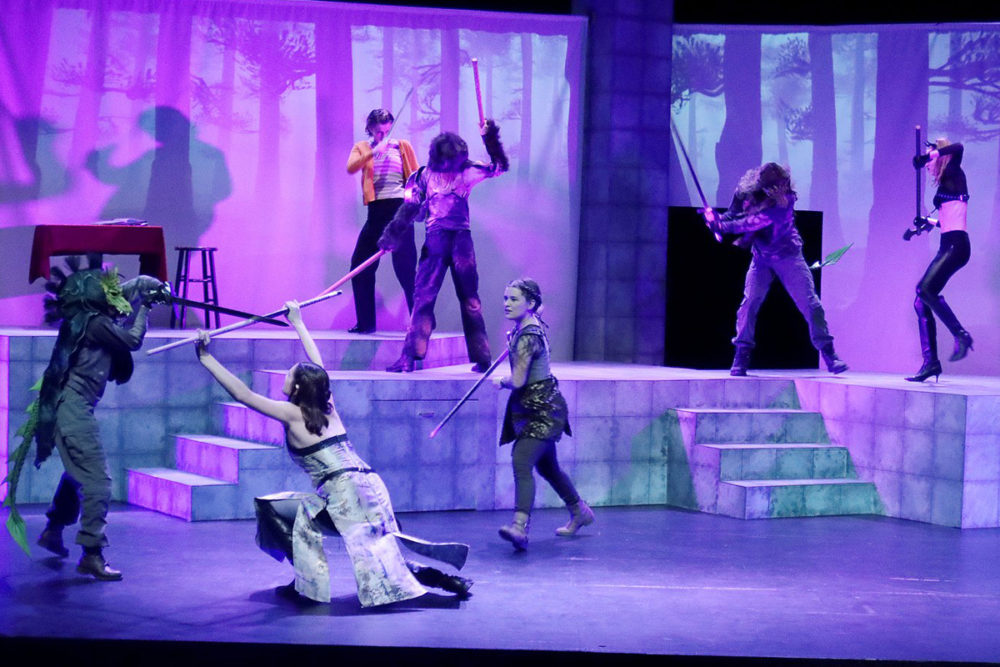 When her sister Tilly dies, 25-year-old Agnes Evans finds her notebook containing a homemade Dungeons & Dragons adventure.
In a quest to better understand her little sister, Agnes delves into the imaginary world Tilly has created to cope with the loss and discover things about her sister and herself.
That's the story of the play She Kills Monsters by playwright Qui Nguyen, on stage at Rice University Theatre through Oct. 20.
The show combines elements of 90s culture and a trope-heavy fantasy world, the show is full of music, stage combat, intricate costumes, and even special projector effects.
In the audio above, Houston Matters producer Joshua Zinn visits the theater and talks with some of the people involved in the production about how they brought this fantastical world to life on stage.