The contentious confirmation of Supreme Court nominee Brett Kavanaugh could impact the midterm election, according to a political analyst that was on Houston Matters Friday.
Nancy Sims said recent critical comments President Donald Trump made about Christine Blasey Ford, the woman who accuses Kavanaugh of sexual assault when they were both teenagers, have gotten "gotten his base very fired up."
"I think you're gonna have a higher turnout as a result of this," said Sims, while adding that "it's gonna be who's anger is deeper that drives the turnout," in reference to voters who lean Republican or Democrat.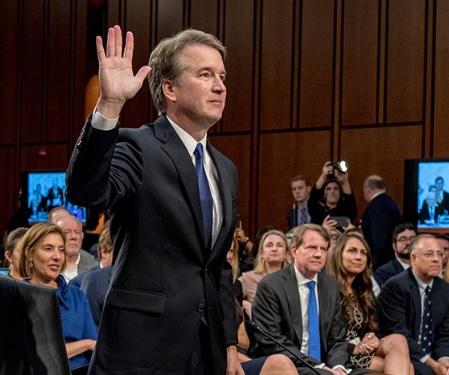 Sims also thinks the political bickering over Kavanaugh's confirmation could impact important local races such as the one between Republican Congressman John Culberson and his Democratic challenger Lizzie Pannill Fletcher, as well as race between Republican Senator Ted Cruz and Democratic Congressman Beto O'Rourke.
"It drives their voters just stronger," commented Sims referring to the Cruz-O'Rourke contest.
At the same time, Sims considers it's possible the prolonged and contentious confirmation could actually have exasperated voters, making them decide not to vote.