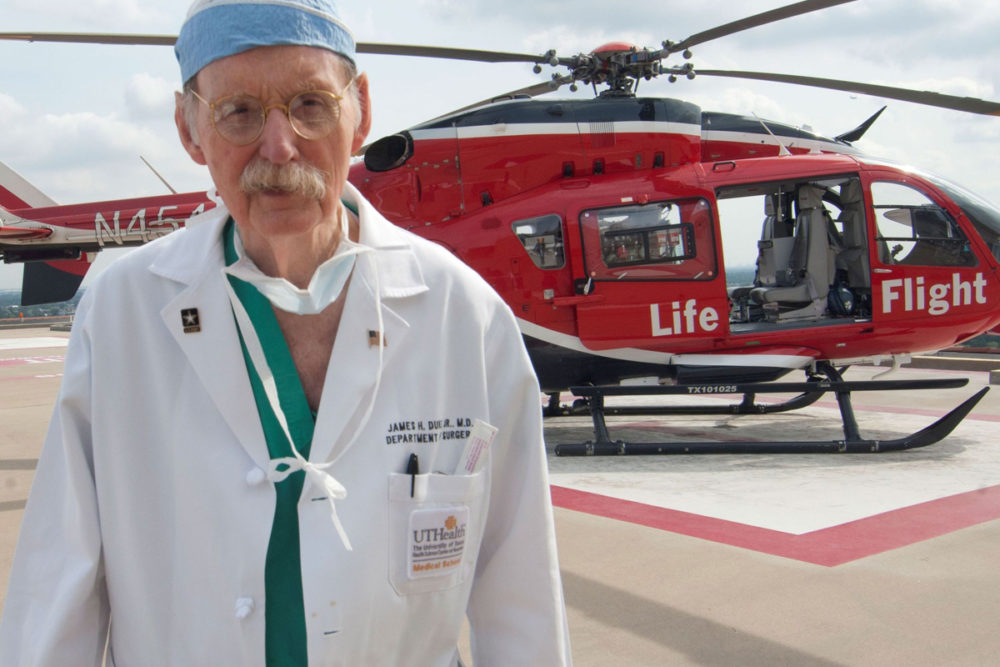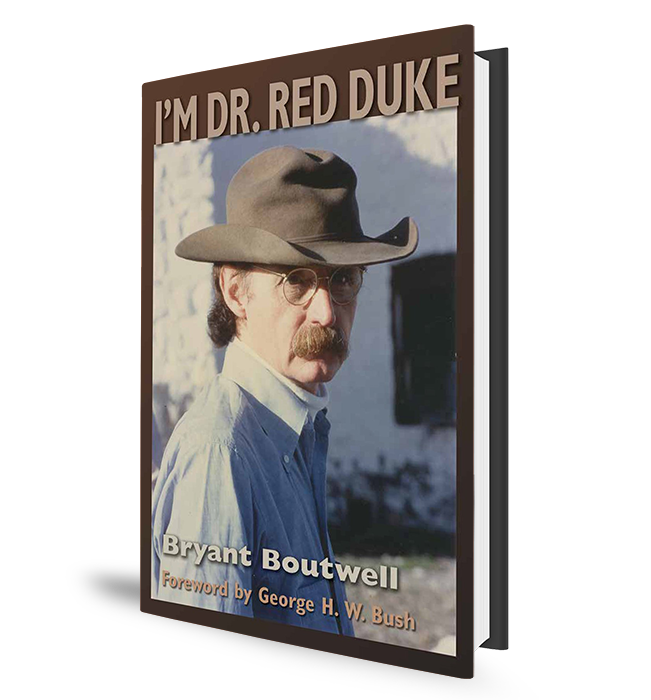 Longtime Houstonians – and plenty of Texans – will remember this line, that was a staple of evening newscasts during the 1980s and 90s: "From the University of Texas Health Science Center at Houston, I'm Dr. Red Duke."
It was the signature signoff of health segments hosted by James Henry "Red" Duke, an icon in Texas medicine.
While his TV segments aired around the world – and are a big part of his legacy – Duke accomplished a lot more.
He was a renowned trauma surgeon. He helped found the Life Flight airlift program. He taught medical students at UT – known today as UTHealth – and Memorial Hermann. He even attended to Texas Gov. John Connally on the day President John F. Kennedy was assassinated in Dallas.
Bryant Boutwell has written a new biography of Duke, who died in 2015, and he used that signature signoff as his title: I'm Dr. Red Duke.
In the audio above, Boutwell tells Houston Matters producer Michael Hagerty about the doctor's life, his legacy, and about that signature country-boy style that resonated so much with the public.