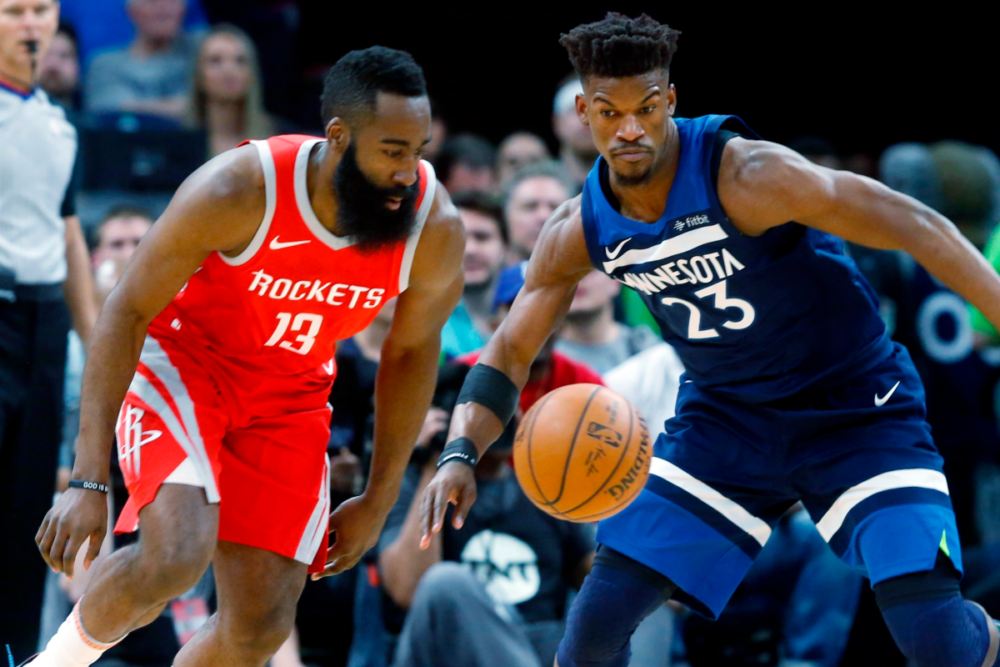 The Astros' magic number is down to three, the Texans still haven't won a game, and while the Rockets tout their team at Media Day, rumors swirl about a Houston native the Rockets might want to trade for.
Over the weekend, the Astros clinched a spot in the postseason, sweeping the Angels in their final regular season home stand. Only seven games remain as they look to lock up their position in the MLB postseason.
Meanwhile, the Texans lost their home opener to the New York Giants 27-22, falling short in what was seen as one of the more winable games on their schedule.
Plus, rumors continue to swirl around a possible trade that could bring Tomball-native and four-time All-Star Jimmy Butler to the Rockets.
In the audio above, sportswriter Jeff Balke joins us live from Rockets Media Day to discuss those and other developments in Houston sports.