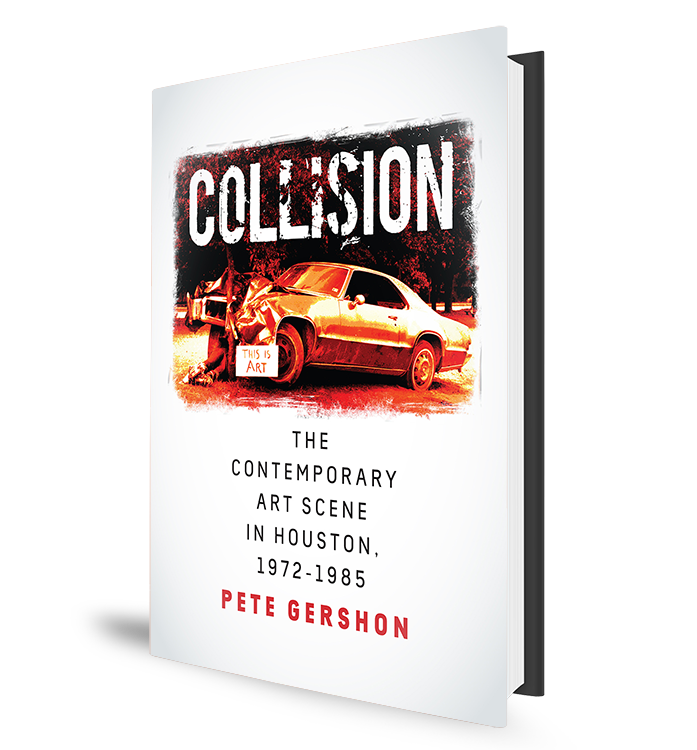 A new book by author Pete Gershon examines Houston's contemporary art scene during the period of economic prosperity of the 1970s and 80s.
He follows the story of noted museum director and champion of Texas artists James Harithas, whose tenure at the Contemporary Arts Museum Houston (CAMH) preceded the creation of other spaces for contemporary art and inspired a fruitful period for that scene.
Collision: The Contemporary Art Scene in Houston, 1972 – 1985 follows the story from the opening of the CAMH's current location in 1972 to the 1985 exhibit Fresh Paint: The Houston School, hosted by the Museum of Fine Arts.
In the audio above, Gershon tells us the art that came out of this period and his process of putting the book together.