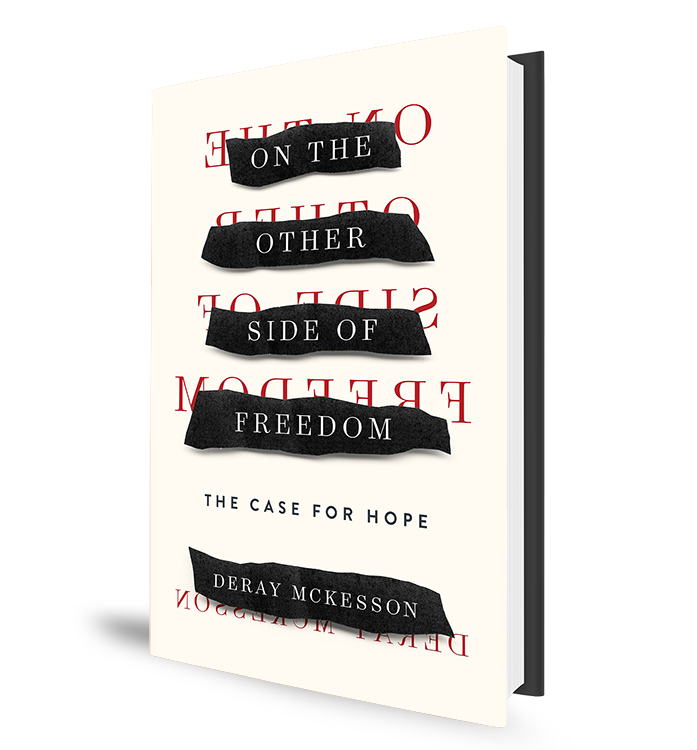 When protests broke out in Ferguson, Mo. in 2014 following the police shooting of unarmed African-American teenager Michael Brown, DeRay Mckesson felt moved to join in.
So, he went down to Ferguson on weekends to be a part of the protests, where he was teargassed. Later, he would take time off from his job in education in Minnesota to be in Ferguson during the week. And, eventually, he decided working for equal rights for African Americans was what he needed to be doing all the time and quit his job.
Now, his activism includes hosting the podcast Pod Save the People and writing a book about his experiences in the Black Lives Matter movement, called On the Other Side of Freedom: The Case for Hope.
In the audio above, he tells Houston Matters producer Michael Hagerty what led him to go to Ferguson in the first place, what reasons he has for hope in his activism these days, and why he wears his signature blue, down vest.
Mckesson will hold a discussion and book signing in conjunction with Brazos Bookstore on Friday, Sept. 14, at 7 p.m. at the Ballroom at Bayou Place.