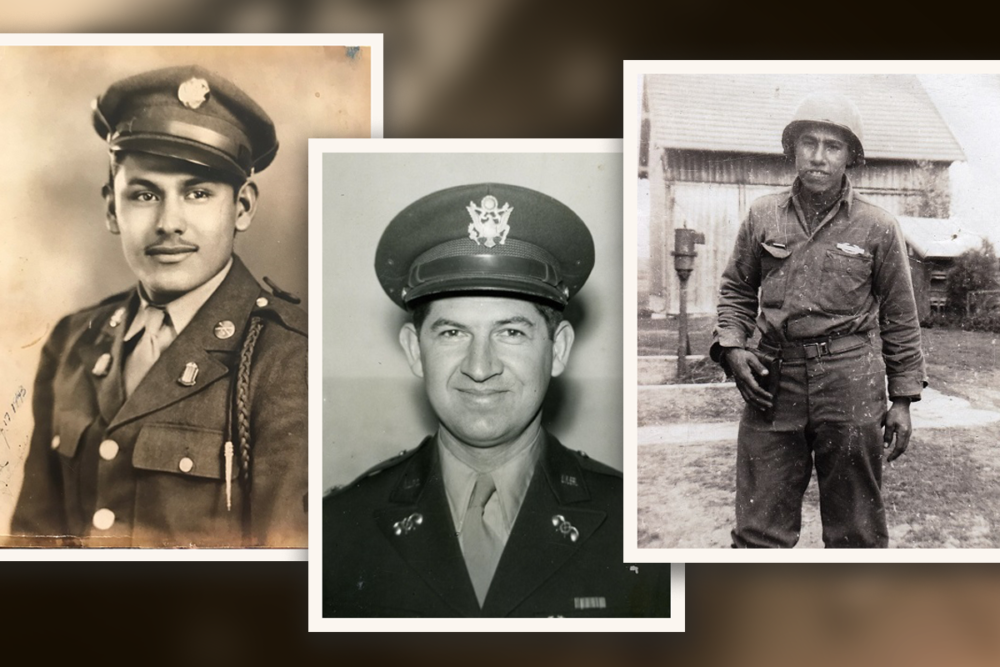 Bill Kongable saw the Holocaust first hand. That's because the Texas veteran was among the soldiers who liberated the Ohrdruf concentration camp in Europe as World War II came to an end.
He's one of 24 former Texas soldiers whose stories are told in an exhibit called The Texas Liberator: Witness to the Holocaust, which is on display at Holocaust Museum Houston through Oct. 28.
The exhibit showcases portraits of the soldiers today, photos of them while they were serving, military artifacts, and various bits of oral history.
In the audio above, Kongable tells Houston Matters producer Joshua Zinn what he saw at Ohrdruf, the conditions at the camp, and how he's shared his story. And we hear from Holocaust Museum CEO Dr. Kelly Zúñiga.