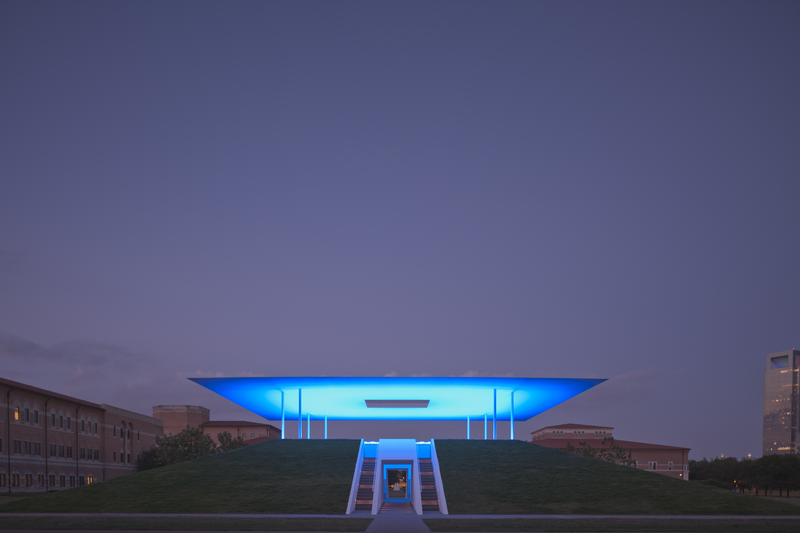 If you've been to Rice University, you may have seen a peculiar looking installation just behind the Shepherd School of Music, featuring a large, square roof with a smaller square opening in the center.
That's the Twilight Epiphany Skyspace by artist James Turrell, and it's designed as a piece of art that makes use of the natural sky above it.
Evan Garza, Rice's director of public art, tells us about the piece and about the best times to view it.