Judge Ed Emmett thinks that if voters approve the $2.5 billion bond for flood risk reduction projects in Harris County this Saturday, it will be an "an announcement to the rest of the world" that the county and the Houston area recognize that mitigation and resilience are now a top priority.
Emmett, who has been actively promoting the approval of the bond, was on Houston Matters Friday and said that, if voters approve the bond, between $700 and $900 million would be used to match federal funding for projects that need to be completed quickly, for instance in Brays Bayou and other regional waterways and watersheds.
The judge also noted that the county has "a lot of areas where development has occurred not only in the plain, the flood plain, but actually in the waterway and we've got to get those changed."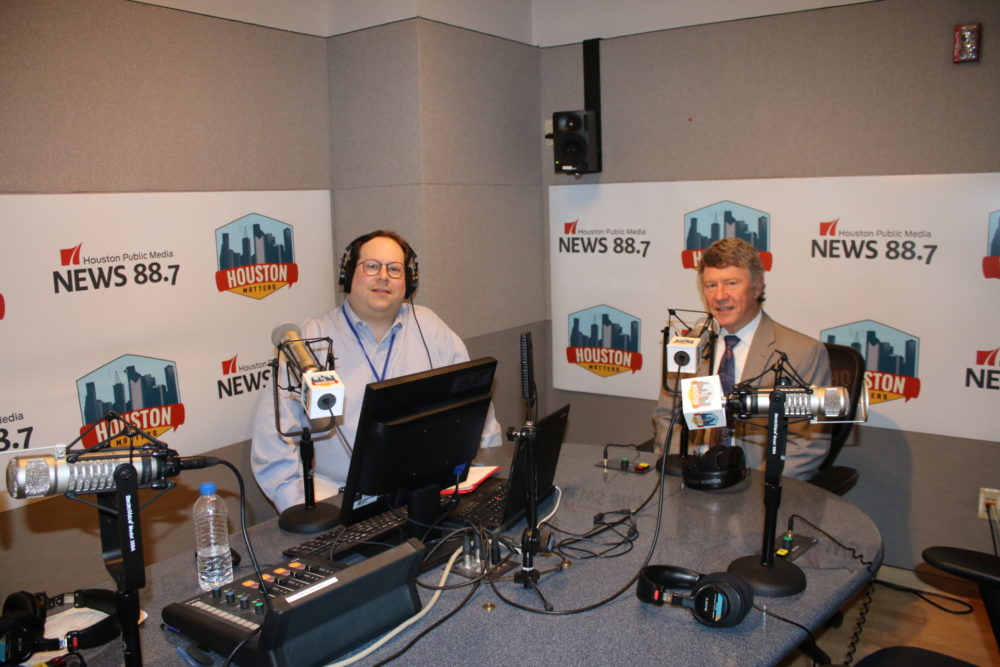 Emmett also said there are areas of the county "that there's been no attention really given to in a significant way," such as Cypress Creek. "That whole area, years ago, very few people lived up there. Now we have hundreds of thousands of people who live on and near Cypress Creek, so we have attention to those newly developed areas just as much."
To explain the widespread area that the bond projects would cover, the judge also detailed there would be initiatives implemented in Kingwood and Lake Houston.
As for a tax increase, Emmett noted that "the first year you're probably looking, for the average household, five dollars. And then, by the fifteenth year, that will be more in the fifty dollar range."
Nonetheless, the judge underlined that Harris County residents who are 65 years-old or are disabled, don't have to pay county taxes on the first $200,000 value of their home. Therefore, the bond wouldn't impact them in terms of a tax increase "if their home is worth less than two hundred thousand."