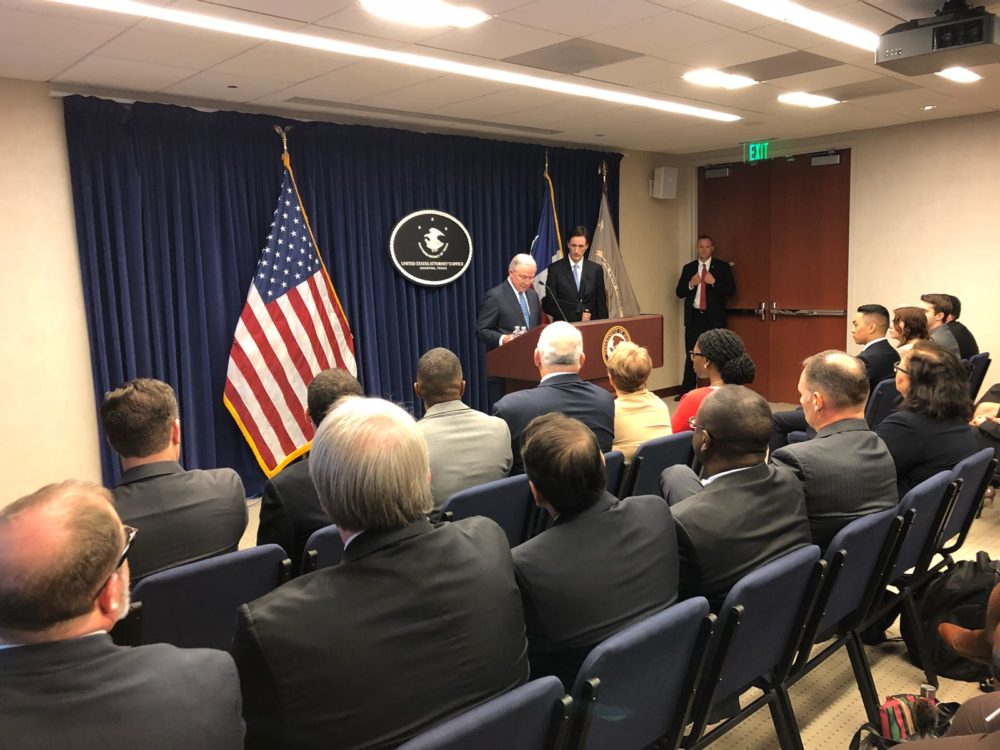 U.S. Attorney General Jeff Sessions visited Houston Friday and talked about how illegal immigrants can engage in criminal activity and praised Texas lawmakers for passing SB4 in 2017, a state law that targets so called sanctuary cities. A political expert thinks that wasn't a coincidence.
Brandon Rottinghaus, a political science professor at the University of Houston, told Houston Matters that, although some research studies have concluded increases in illegal immigration haven't caused crime to go up, what could matter at the end of the day is a perception of whether or not that happens.
"Since the 1990s, crime has fallen considerably and violent crimes have fallen even more," Rottinghaus said, but "that's not to say that there's not a perception that violent crime is increasing."
"And that's really what most academic work on the subject points to, that people don't have to have a tangible view, a realistic sense of what's happening. Rather, it's what they feel and, so, when Republicans talk about these issues, about violent crime, about how first responders have to be backed in this way, it is something that they can make people feel, even if reality doesn't match up," the expert noted.
GOP concern
Rottinghaus also thinks a reason why Sessions visited Houston is that "Republicans are worried that Texas may drift away from Trump" because of the economic issues the President has pushed.
The expert explained that, for instance, tariffs or a NAFTA renegotiation that could end up hurting trade at the southern border could be good for some of Trump's base, but may hurt Texas.
Sessions said that the state of Texas and seven Texan mayors are filing a brief in court to support an effort by the Department of Justice to redirect federal grant money from jurisdictions that don't cooperate with federal law enforcement agencies, which are commonly referred to as sanctuary cities, to those that do.
Rottinghaus explained that the federal money that could be redirected can, for example, fund the staffing of certain judicial courts.
For the expert, withholding federal funding won't bring a local government to its knees, but "it definitely will hurt the bottom line because county and city government all over Texas and all over the country, frankly, are pretty strapped for cash."