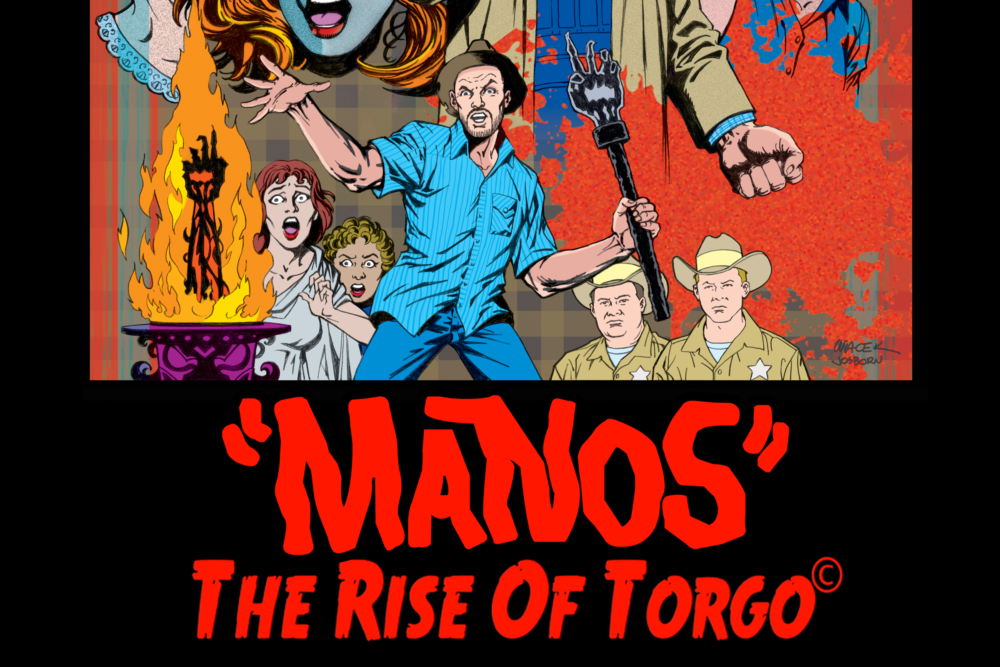 Does the worst movie ever made deserve a sequel? God no – but what about a prequel?
Many lovers of bad cinema agree that Manos: The Hands of Fate is the worst movie ever made. Manos very awkwardly, bizarrely — and often nonsensically — tells the story of family that gets lost looking for their vacation retreat and ends up in the middle of some sort of polygamist occult nightmare.
The film, which was made on a bet in 1966 by a fertilizer salesman named Hal Warren, was shot around El Paso. It's dialogue is terrible. The dubbed-over audio was often out of sync. The editing was jerky. But it's become a cult classic, thanks to shows like Mystery Science Theater 3000, which mocked its terribleness on the small screen.
The film – if you can call it that – has spawned a few attempts at a sequel, along with a stage show featuring puppets (called, wonderfully, Manos – The Hands of Felt), and even a mobile video game. And now a Houston-based filmmaker has taken the Manos love to another level: he made a prequel. Manos: The Rise of Torgo tells us how some of the loveable/hateable characters got to be who and where they are.
In the audio above, director David Roy talks about why he wanted to make this film, the long process of bringing it to life, and about how he set out to embody the filmmaking spirit of Hal Warren by forgotten everything he learned in film school.