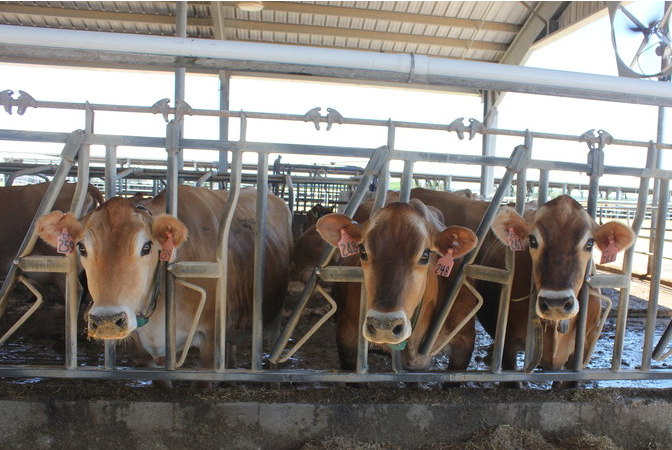 While flooding is on the minds of many Houstonians, there's another, more constant, weather element affecting all of our lives: heat.
Temperatures hit triple digits Sunday in Houston. A heat advisory's in effect again today, and the National Weather Service says the heat index expected to hover between 102 and 111 degrees.
But Texas isn't alone. NPR is overseeing a series of stories focusing on heat and rising temperatures across the nation.
Nathan Rott covers environmental issues for NPR. In the audio above, he joins Houston Matters to explain how increased heat affects the amount of milk cows produce and other consequences of rising temperatures.
Then, state climatologist John Nielsen-Gammon discusses how rising temperatures are affecting life in Greater Houston and the Gulf Coast region.