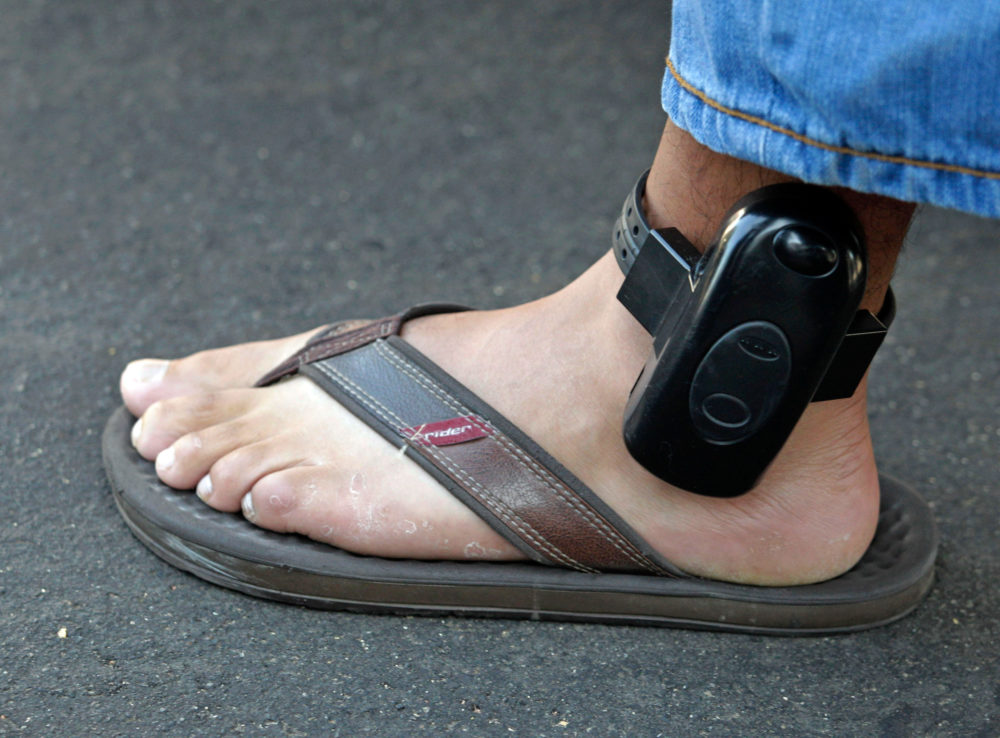 The recent murders of three Houston residents allegedly by a man who was on parole and had cut off his ankle monitor prompted Houston Police Chief Art Acevedo to question the effectiveness of ankle monitors. He also called for measures to better monitor parolees who could be prone to committing violent crimes.
According to the Texas Department of Criminal Justice (TDCJ), there are 84,000 parolees living in the state and 18,000 are in greater Houston. Of those, about 1,200 are monitored by GPS or electronic monitoring.
Houston Matters host Graig Cohen interviewed Kevin Buckler, an associate professor of Criminal Justice at the University of Houston-Downtown, who explained there are basically two kinds of parole violations.
The so-called technical violations happen when a parolee exceeds a particular space that is part of his or her parole status. Another instance of a technical violation occurs when the parolee doesn't show up for counseling or treatment services that are a condition of the parole status.
In those cases, parole officers have discretion and can recommend the revocation of the parole, which can mean that the parolee goes back to prison.
The other kind of parole violation happens when a criminal offense is committed. In those cases, the TDCJ informs law enforcement agencies so that they can look for the parolee and make an arrest.
Nonetheless, that entails a process of its own because, once a warrant is issued, the information is sent to the Texas law enforcement communications center, which sends the information about the parole violation to the National Crime Information Center and to the Texas Crime Information Center database. That is what makes the information accessible to local law enforcement agencies.
"You are dealing with a state agency who has to communicate things down to a local law enforcement agency," said Buckler.
Buckler also explained that sometimes there are "false" triggers about parole violations because, for example, the parolee gets in a swimming pool wearing the ankle monitor and that sends an alert.
In that regard, Buckler added that the potential for false triggers can cause delays in notifying law enforcement agencies about violations because parole officers want to investigate what has happened before asking for a warrant.
Another factor that can become a hurdle when it comes to capturing people who violate their parole is that the TDCJ nor parole officers have the authority to make arrests.
Just this past Monday, Acevedo talked about that limitation during a media briefing on a two week operation to arrest parolees who had violated their status.