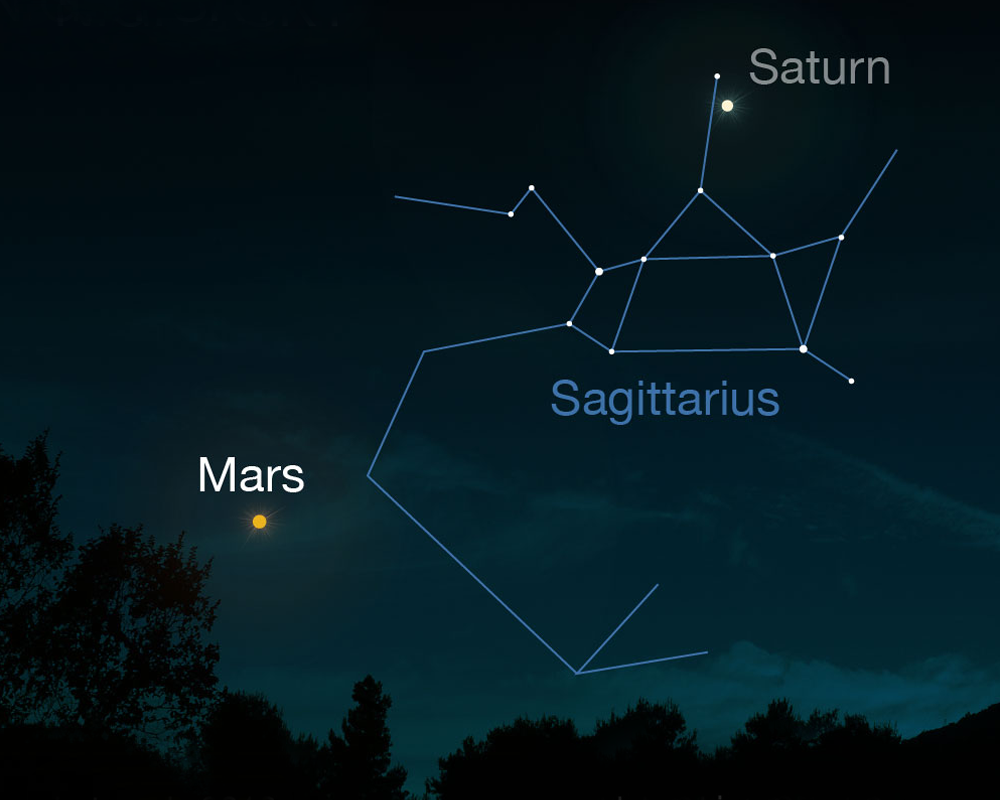 Houstonians who love observing the night sky can expect an exciting event later this month: Mars will be brighter than it's been in 15 years. That's because the Red Planet's orbit will bring it to its closest point to Earth — a distance of 35.8 million miles.
Mars will appear brightest July 27-July 30, with the planet's closest approach occurring on July 31. It will reach its highest point around midnight — about 35 degrees above the southern horizon, or one third of the distance between the horizon and overhead. Mars will be visible for much of the night.
If you miss your chance to see it, the next Mars Close Approach is Oct. 6, 2020.
In the audio above, James Wooten, the planetarium astronomer at the Houston Museum of Natural Science, joins Houston Matters to explain what to look for, and he answers listener questions about stargazing in general in Greater Houston.