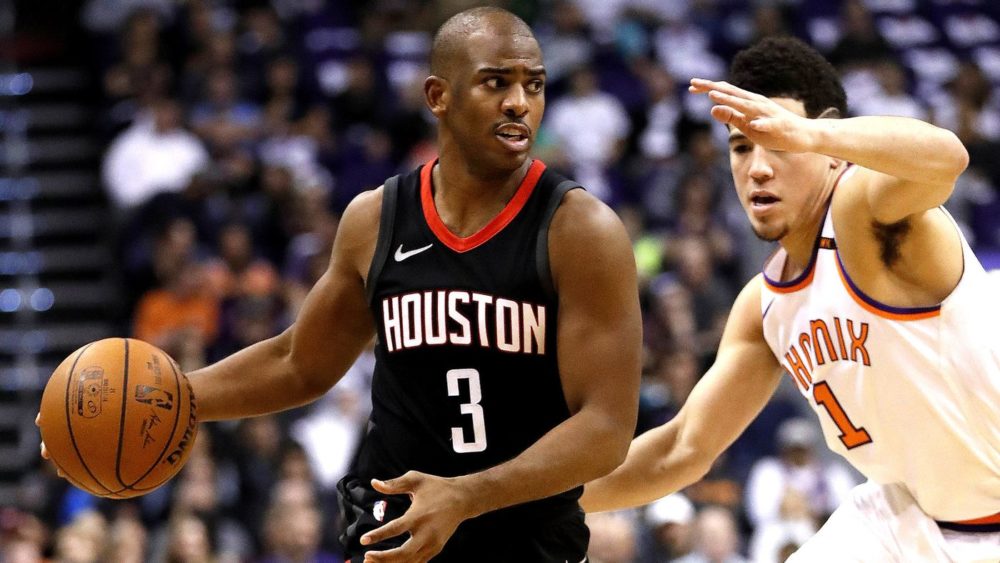 The Rockets and Chris Paul have agreed to a four-year, $160 million deal to keep the star guard in Houston alongside James Harden. Their attention now turns to replacing forward Trevor Ariza, who went to the Phoenix Suns in free agency. This comes after whatever slim hopes of the Rockets landings LeBron James were dashed when he opted to go play for the Lakers.
Plus, the Astros head to Arlington to face the Rangers Tuesday and Wednesday after losing three out of four to Tampa Bay. And the World Cup continues.
We discuss those and other developments in Houston sports with Jeff Balke, who writes for Houston Press and Houstonia Magazine.