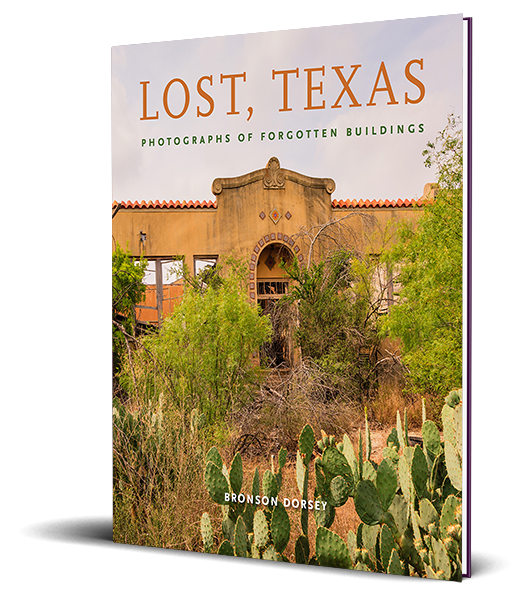 As a young boy, Bronson Dorsey would take long car trip with his parents. They'd roll along two-lane highways through towns like Bay City and Port Arthur on their way to the beach. Or they'd pass through places like Corsicana and Palestine on their way to East Texas.
In those towns, they'd stop at cafes for lunch or at gas stations to fill up. And that would invariably put them in touch with the locals.
But, decades later, after the freeways bypassed those small towns or their economies dried up, some of those landmarks once teeming with life are now only desolate monuments to their former lives.
As an adult, Dorsey went on to study architecture and became a photographer. When he'd drive around the state, he'd pull off the road and explore some of those places. And he took photos of things like a pair of smokestacks sitting alone in the town of Newgulf, an empty high school gym covered in graffiti in Eagle Lake, or an abandoned coffee shop in Penwell. He started a blog called Lost, Texas. And now, that's become a book by the same name.
In the audio above, Dorsey tells Houston Matters producer Michael Hagerty about some of the buildings he photographed and what those forgotten places tell us about ourselves.