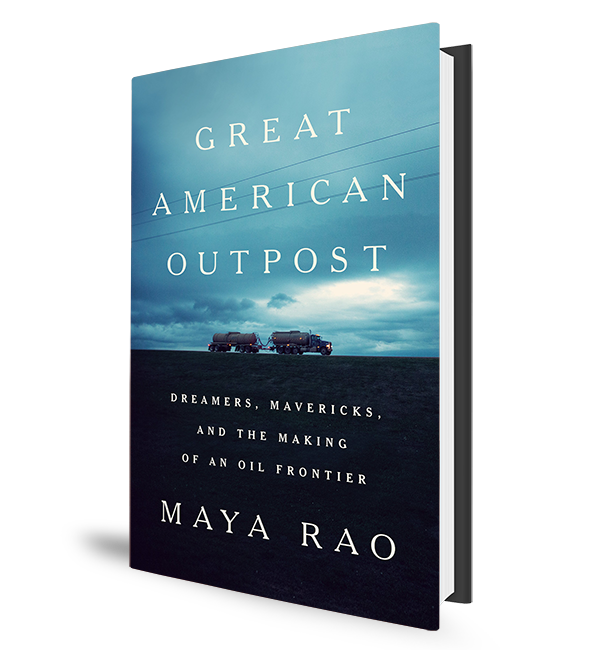 Mention Texas to some people in North Dakota and you might not like what you hear.
Some in that state resent the money many Texas oil companies made at their state's expense from fracking there. When oil prices soared, much of the profits were sent back to fuel growth and development in the Lone Star State in places like Greater Houston – instead of improving life in many North Dakota communities.
That conflict is among the topics journalist Maya Rao writes about in her book Great American Outpost: Dreamers, Mavericks and the Making of an Oil Frontier.
In the audio above, she tells Houston Matters producer Michael Hagerty more about how the oil boom in North Dakota echoed the early days of oil in Texas while affecting life there – for both good and bad.
Rao will discuss her book at a Brazos Bookstore event June 13, at 7 p.m.