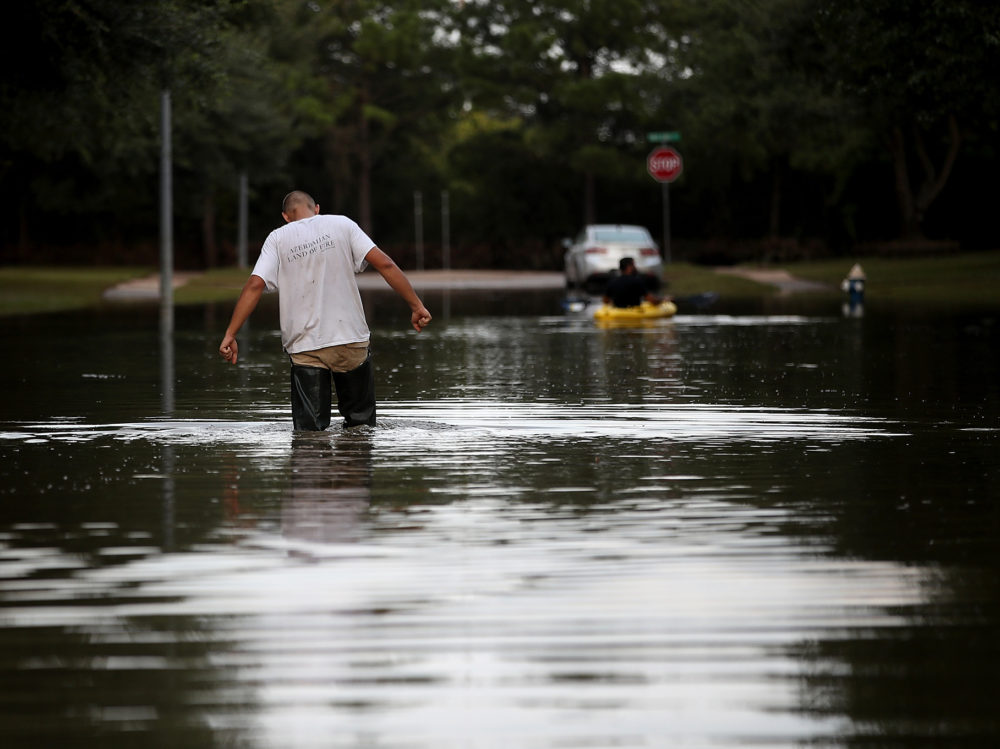 It's the beginning of another hurricane season, but many Houstonians still have another storm on their minds, only nine months after Harvey.
Earlier today, Harris County Judge Ed Emmett expressed his concerns that many Houstonians will view future storms through the lens of Harvey, which did not make its landfall on Greater Houston. Instead of a wind and storm surge event, Harvey — for Houston, at least — was mostly a rain and flooding event. And Judge Emmett cautioned that every storm is different.
To discuss how past experiences with storms affect our perceptions and preparations going forward, Houston Matters host Craig Cohen talks with psychologist Dr. Leslie Taylor with UTHealth's McGovern Medical School.