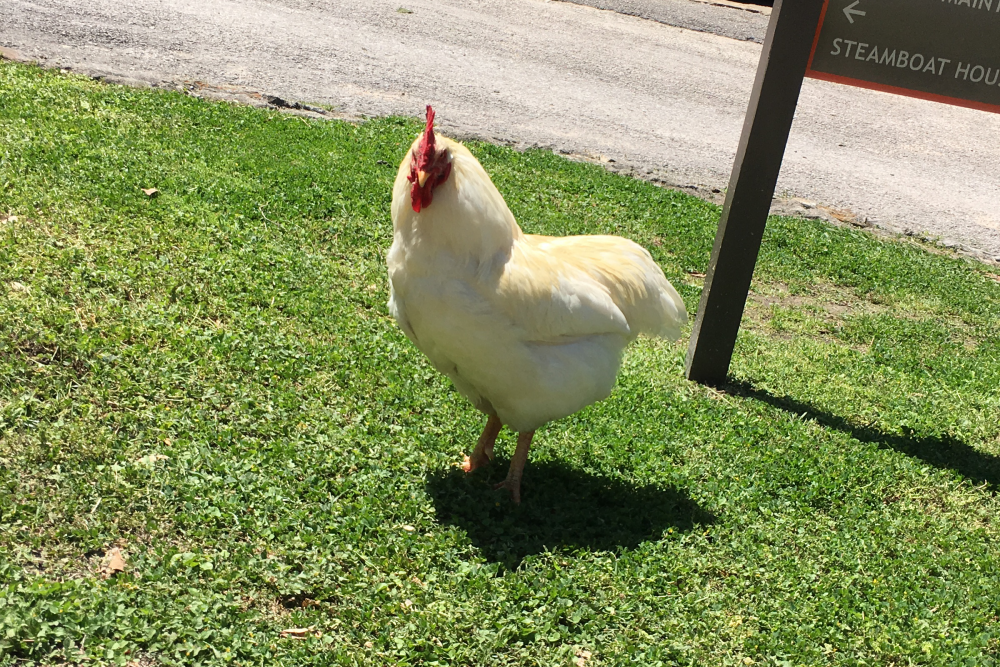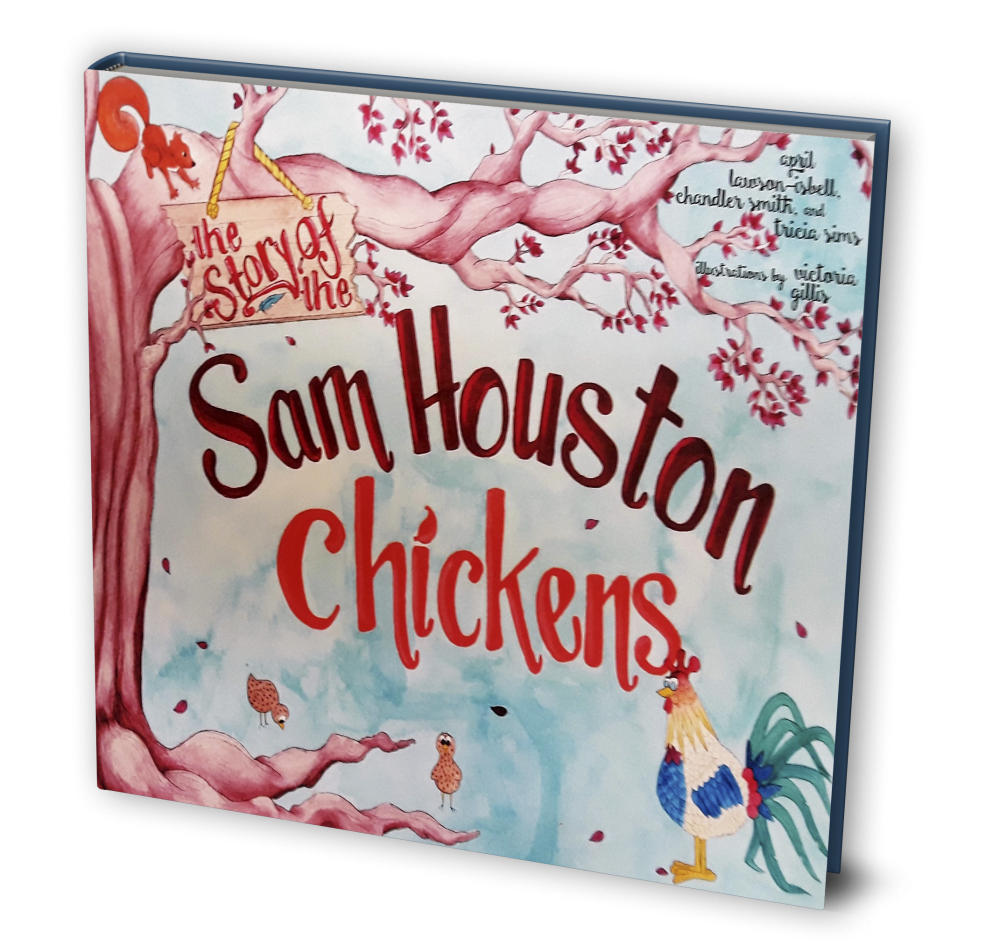 Some college campuses are known for their populations of overly tame squirrels. Others might have feral cats. Some even have the occasional raccoon or possum. But Sam Houston State University has chickens. That's right – a handful of chickens have made the college campus in Huntsville their home, and they've multiplied.
The chickens have become something of an institution on campus – so much so that the university has released a new children's book about them. It tells the history of the school through the eyes of one of the chickens. It's called The Story of the Sam Houston Chickens.
Casey Roon, curator of exhibits for the Sam Houston Memorial Museum, served as advisor and editor for the book, and she tells us more.
SHSU public relations students were involved in creating the book and art student Victoria Gillis illustrated it.