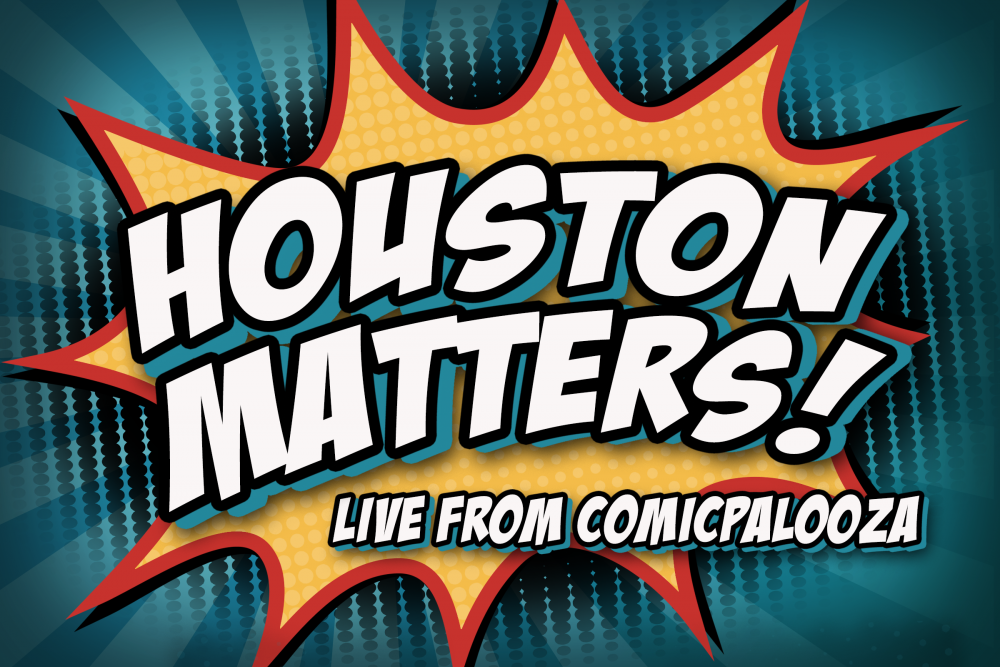 On Friday's Houston Matters: Houston's annual comic book/pop culture convention Comicpalooza is celebrating ten years, and we broadcast a portion of our show live from the convention floor. Michael Heckman from Houston First tells us about the history of the event and how it and other large conventions like it affect Houston.
Also this hour: Comic book movies and superhero culture are everywhere. But that wasn't the case all that long ago, when these properties were seen as, well, nerdy. But will superfluous superheros in our entertainment ever reach over-saturation? We talk it over with Richard Evans of Bedrock City Comic Co. and film critic Joe Leydon.
Plus, our panel of non-experts discusses The Good, The Bad And The Ugly of the week's news. And we learn about the three different film festivals happening at Comicpalooza.
WATCH: Today's Houston Matters 360-Degree Facebook Live Video.
We also offer a free daily, downloadable podcast here, on iTunes, Stitcher and various other podcasting apps.