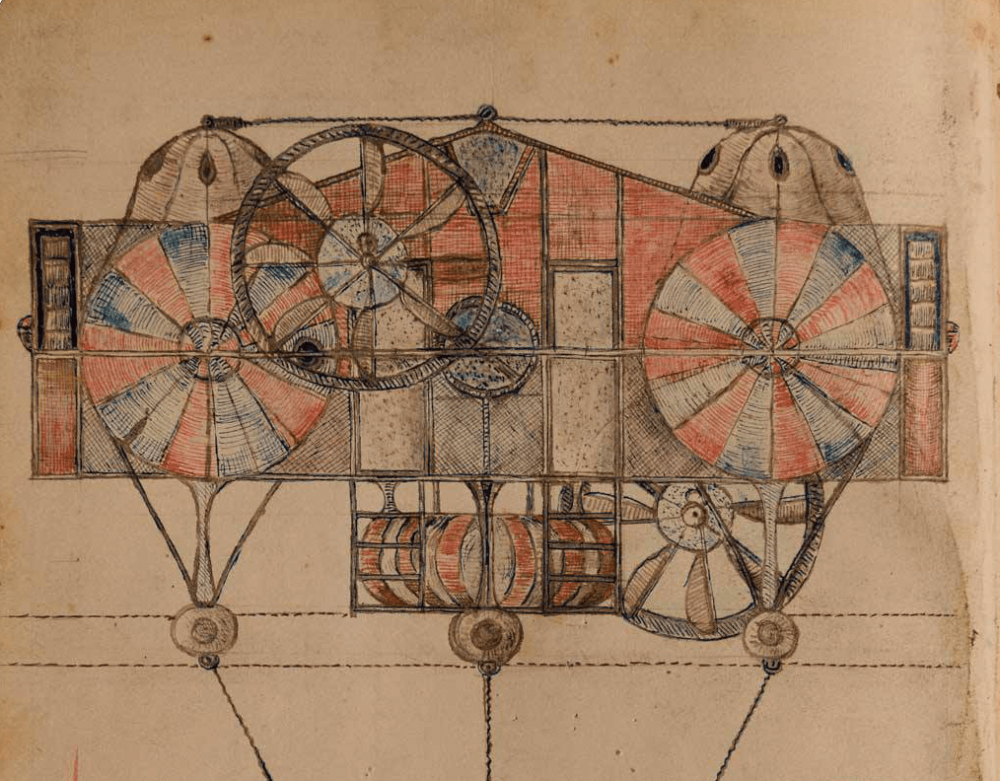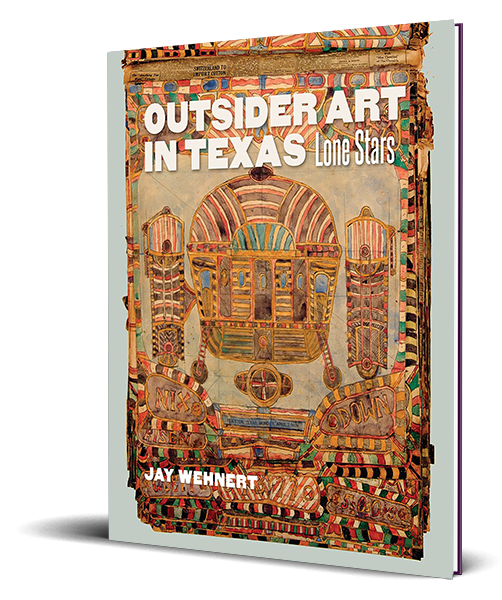 Artists tend to know what makes good art – or at least what society says good art should be. But there are always artists who break those rules – and some of them earn great acclaim for doing so.
But then there are outsiders – people who, for one reason or another, are isolated from the rest of society. Maybe they're in prison. Maybe they were slaves. Maybe they're from some social strata that makes them outcasts or otherwise prevents them from learning all the supposed rules of good art.
Yet, despite that disadvantage, they manage to create compelling art of one form or another. They're outsider artists.
A new book, called Outsider Art in Texas: Lone Stars, tells the stories of such creative minds who did their work in Texas, including Houston.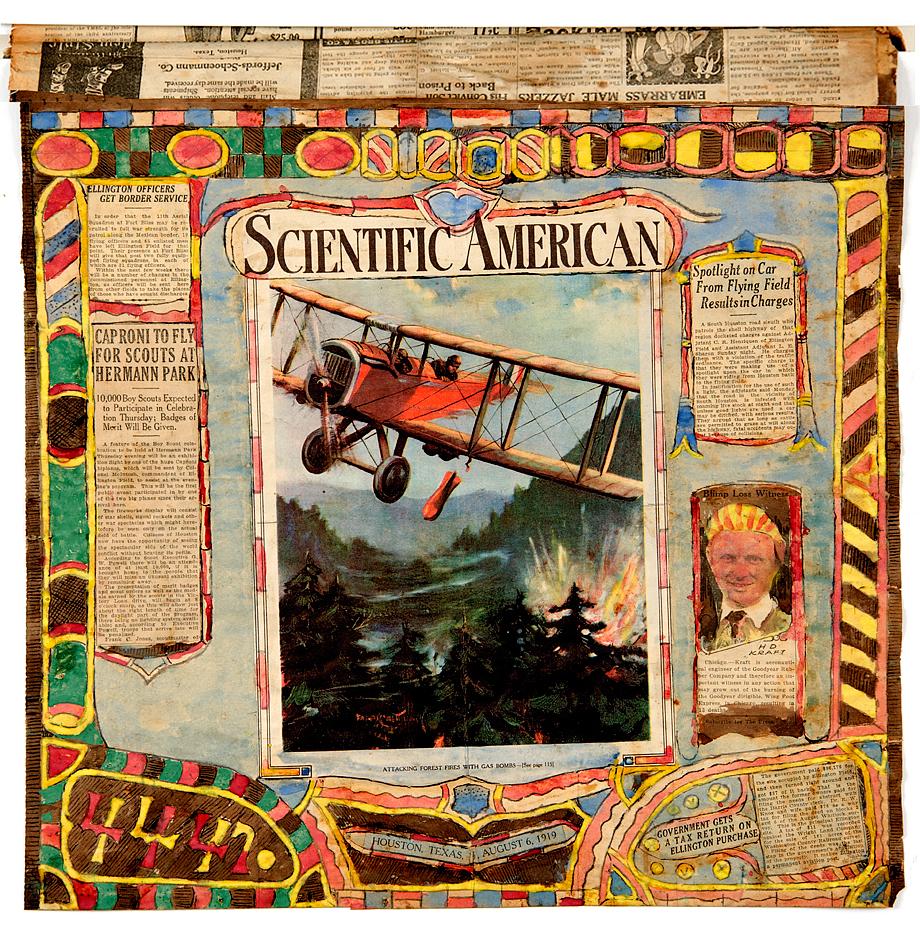 One of those artists was Charles Dellschau, who spent his later years in Houston, toiling away in secret on some 14 volumes of books with artwork and drawings of flying machines. After his death, many of his creations were rescued from a rubbage heap. But now, they're some of the most highly sought after works in the outsider art world.
Then there's Richard Gordon Kendall, a homeless man in downtown Houston who created colorful drawings of downtown buildings.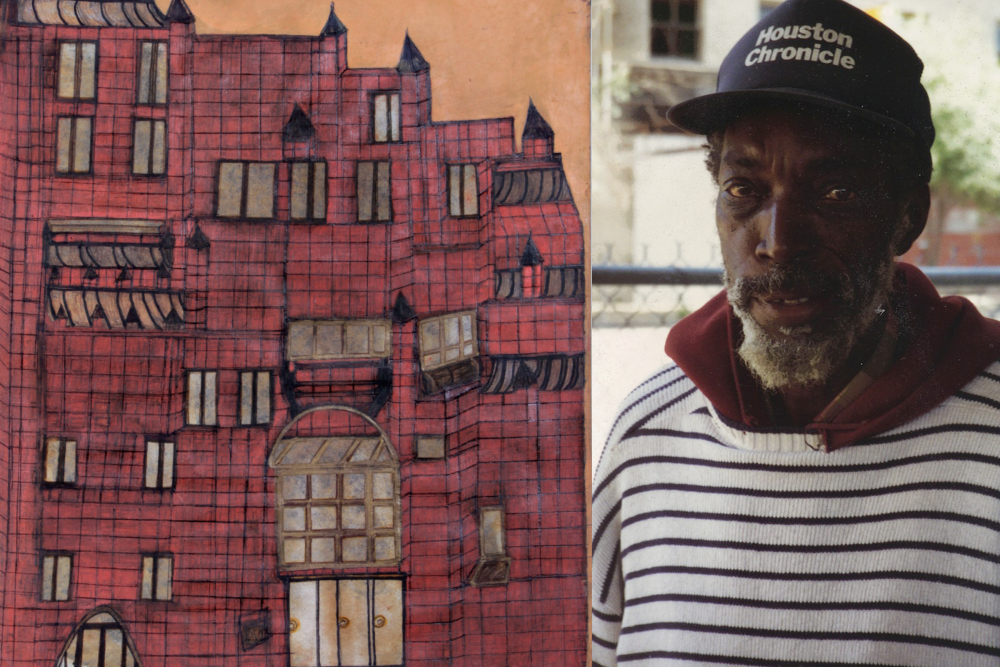 In the audio above, author Jay Wehnert shares some of their stories and contributions to the Texas art landscape with Houston Matters producer Michael Hagerty.
An upcoming exhibition at the Webb Gallery will showcase the work of some outsider artists. And Wehnert will sign copies of his book at a Brazos Bookstore event on June 18 at 7 p.m.