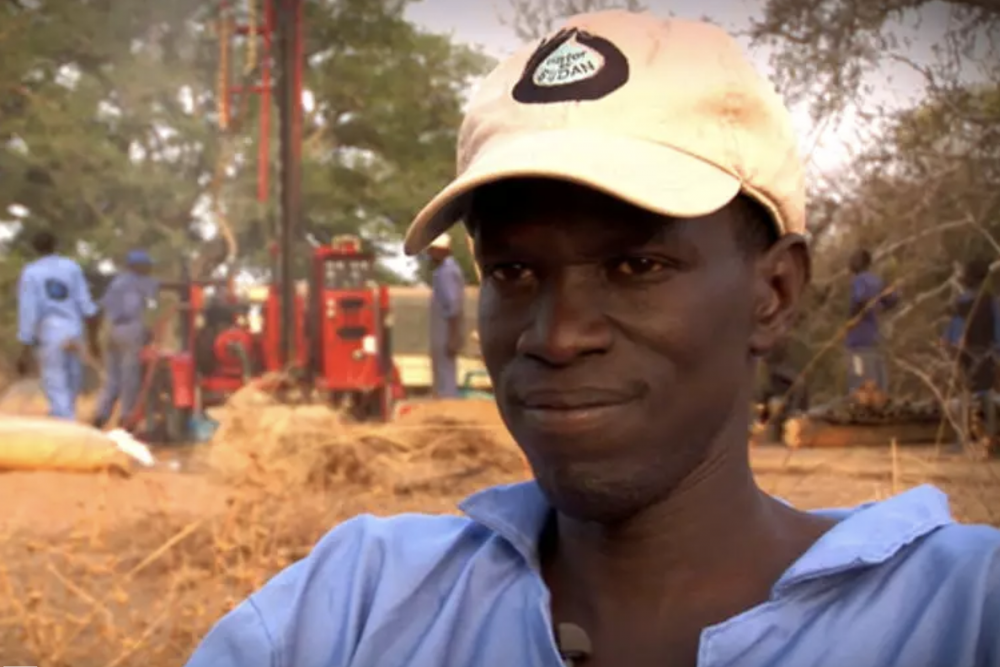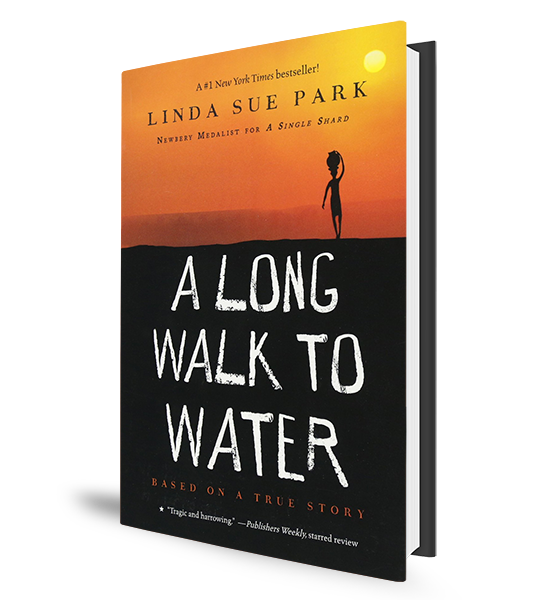 In 1985, civil war in Sudan killed and displaced millions of people. Among those who fled the war-torn country were thousands of children – mostly boys – who became known as The Lost Boys of Sudan.
Salva Dut was one of them.
As an 11-year-old, he fled to Ethiopia. Then, as a teenager, he led some 1,500 Lost Boys hundreds of miles through the South Sudan desert to a refugee camp in Kenya.
Eventually, he was resettled in the United States where simple conveniences like using a microwave and grocery shopping were culture shock.
While living in America, he learned his father was alive. The two hadn't seen each other in many years. When they reunited, he learned his father was ill from diseases found in the unclean drinking water in his village.
That discovery led Dut to start the nonprofit organization Water for South Sudan, which drills wells to bring clean drinking water to villages in his home country, where he's since returned to live.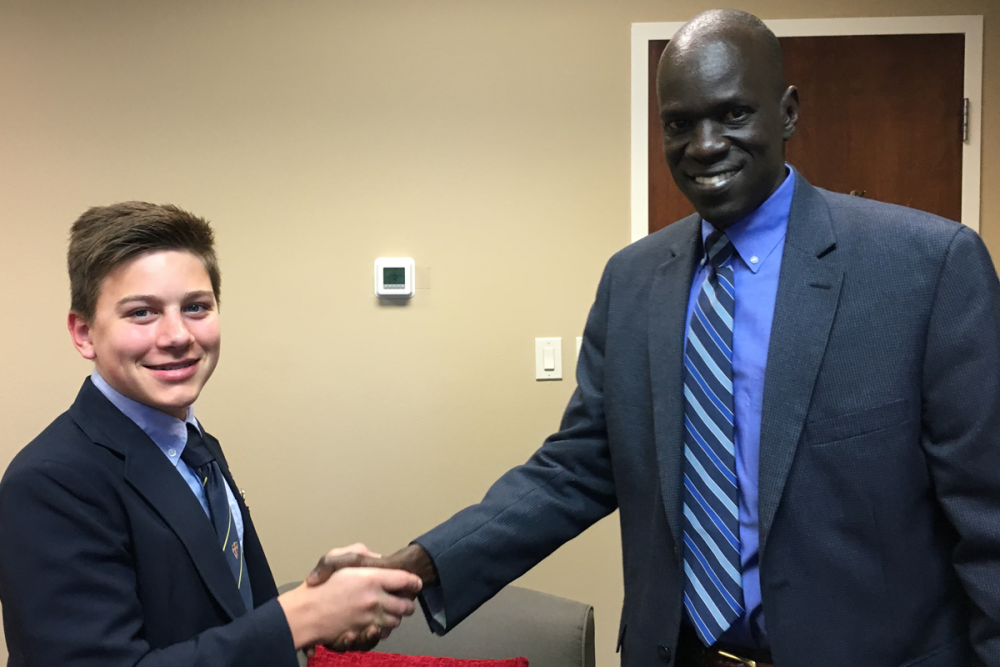 His story is told in the New York Times bestseller A Long Walk to Water, which many students recently read at Houston's St. Francis Episcopal School. Students there also worked on a project to design their own water purification filters. Then, on April 26, Salva Dut came to Houston to meet some of those students and speak at the school.
In the audio above, Houston Matters producer Michael Hagerty talks with Dut about his life, his organization, and his mission.