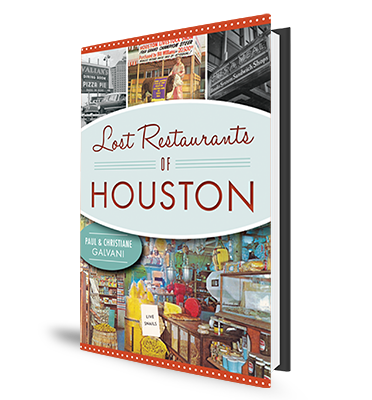 Remember Felix Mexican Restaurant on Westheimer? The restaurant was a pioneer of Houston Tex-Mex before it shut down in 2008 after 60 years in business.
Felix is just one of many memorable eateries in Houston history that have come and gone. Houston historians Paul and Christiane Galvani have put together a book remembering such establishments that's just been published. It's called Lost Restaurants of Houston.
Last October, Paul joined Houston Public Media's Ernie Manouse to talk about Houston's significant long-gone eateries – and to hear some of yours.
The Galvanis will discuss the book at a Brazos Bookstore event on Sunday, May 6, at 5 p.m.