Tim Samaras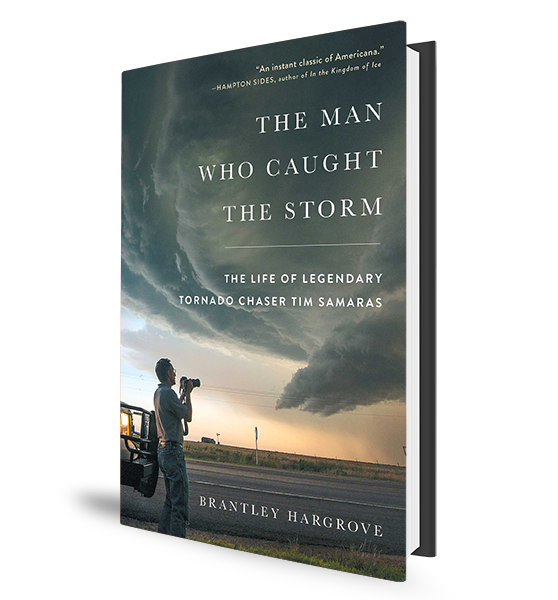 was a prominent member of the storm chasing community. He was known for his advances in tornado research using instruments of his own design. He was also, unfortunately, one of the first storm chasers to be killed by a tornado. The EF5 tornado that struck El Reno, Okla. in 2013 killed him and two others. At 2.6 miles wide, it was the widest tornado ever recorded.
Journalist Brantley Hargrove was fascinated by Tim's story and has documented it in his new book The Man Who Caught the Storm: The Life of Legendary Tornado Chaser Tim Samaras.
Hargrove will speak at Brazos Bookstore on Thursday (April 19). Ahead of the event, he spoke with Houston Matters producer Joshua Zinn about his fascination with tornadoes and storm chasing, and what made Samaras' story so compelling.