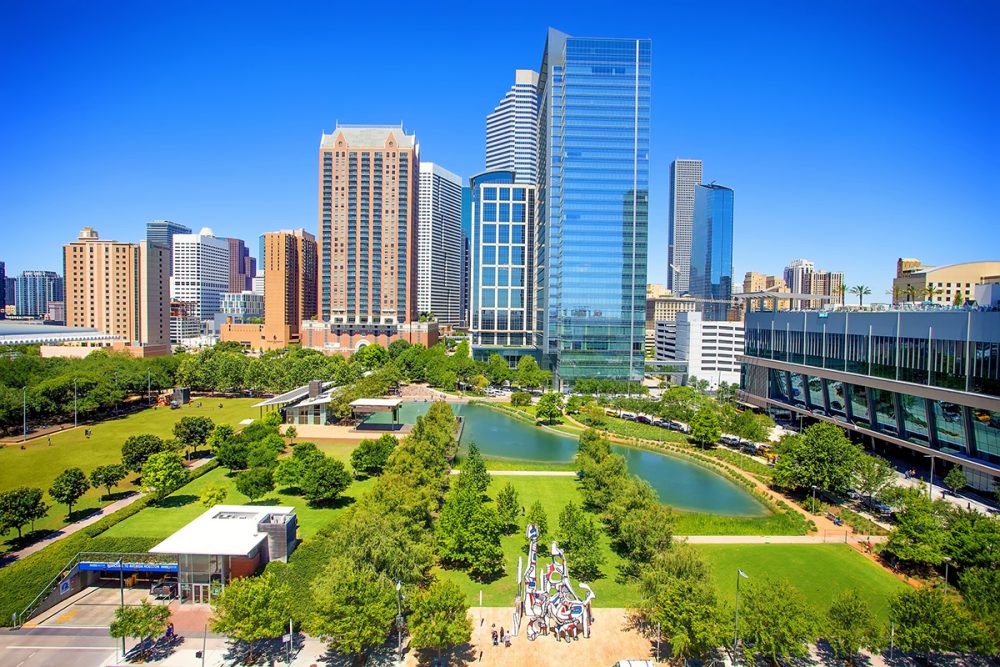 Discovery Green is celebrating its tenth anniversary today (April 13).
Since it opened, the green space on the eastern edge downtown has anchored the transformation of the city's heart. The space was formerly parking lots, and now it plays host to numerous events every year – such as last year's Super Bowl fan festivities – along with art installations, and even an ice rink (during what passes for winter in Greater Houston).
The Downtown District says Discovery Green has hosted more than 12 million visitors so far and has spurred more than a billion dollars in economic development.
Barry Mandel, the park's president and director, Jacki Martin, founding member of the Discovery Green Conservancy, and Susanne Theis, the venue's programming director, join Houston Matters to discuss the park's history and future plans.