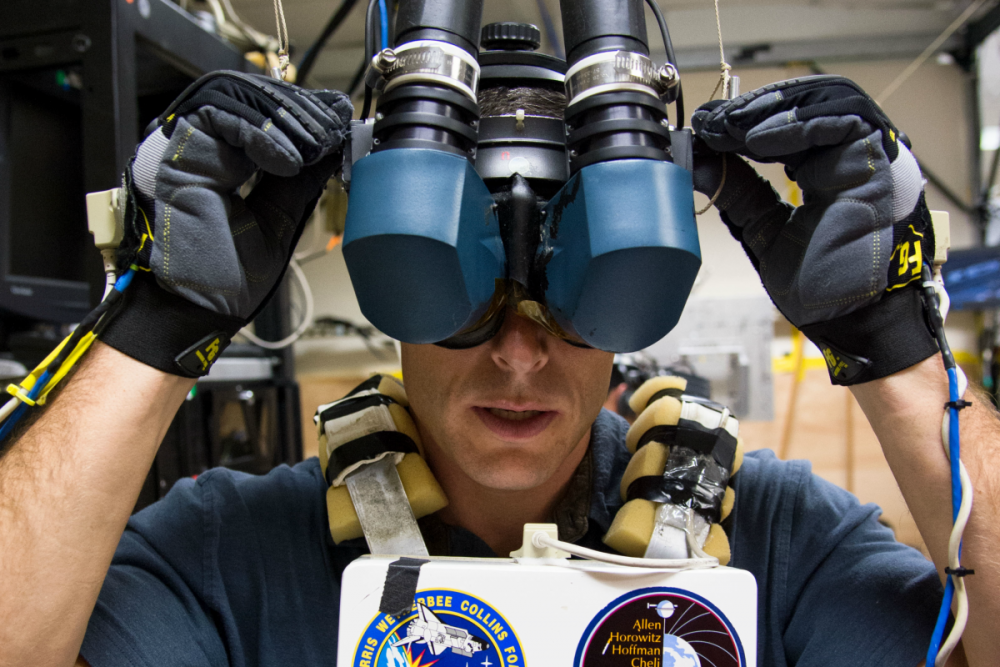 These days, virtual reality technology is almost commonplace, particularly in the gaming community where many popular video games like Skyrim, Resident Evil 7, and Minecraft have versions available for VR headsets. This was not the case more than 30 years ago when virtual reality first came into the public sphere — and pretty quickly dwindled in popularity.
However, NASA quickly latched onto the trend and has been working with it ever since. And, with the advent of commercialized VR technology from gaming companies like Oculus, the space agency is making use of that comparatively cheaper option.
Dwight Silverman, the Houston Chronicle's technology editor, recently visited the Johnson Space Center to take a look at their impending VR upgrades. He learned how they use it for astronaut training — both on the ground and on board the International Space Station.
Houston Matters host Craig Cohen talks with him about what he saw and about the spike in VR popularity in the past few years.