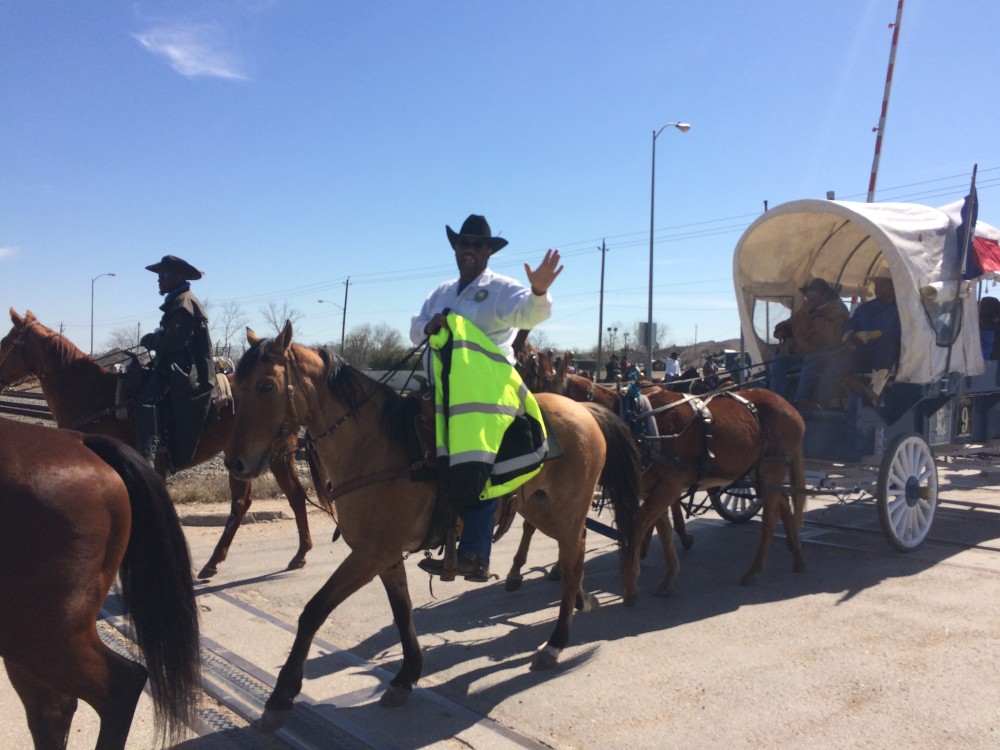 Everyone in Houston wears cowboy hats and rides horses to work — at least that's what Houstonians are used to hearing from outsiders.
Well, this time of year at least, they might think that's true if they saw people headed to the Houston Live Stock Show and Rodeo in boots and Wranglers. Or if they saw trail riders making their way down the freeway.
Those examples make it especially evident that Houston has cowboy culture at its roots. But what are the roots of cowboy culture in Texas – and what role did Houston play in the evolution of that culture?
Raúl Ramos is an associate professor of history at the University of Houston. He gives Houston Matters producer Maggie Martin a refresher on the history of cowboy culture in Texas and Houston's role in that.