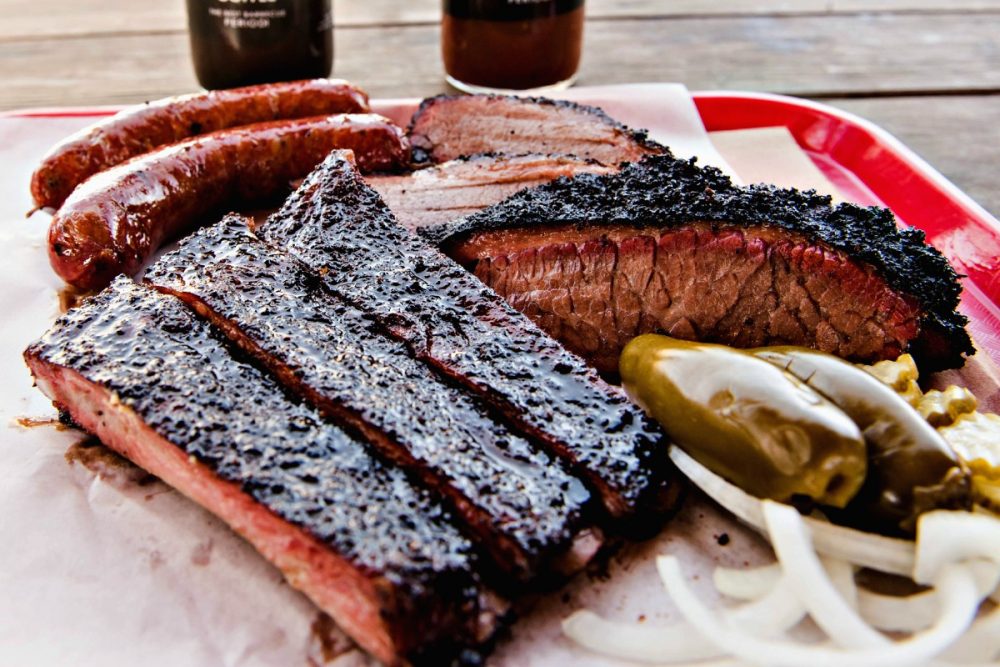 It's rodeo season, and the three-day World's Championship Bar-B-Que Contest gets underway today (Feb. 22) at NRG Park, with more than 250 teams of barbecue aficionados in competition.
One of the state's top barbecue aficionados is Pearland's Ronnie Killen. His barbecue restaurant is often ranked one of the top places for barbecue in the state – if not the country. And he was just nominated as a semifinalist for a James Beard Award for best chef for his steakhouse.
Despite all the accolades – and his experiences studying at Le Cordon Bleu in Paris and London, and working as an executive chef in Austin – he always knew he wanted to return home to Pearland, where he opened Killen's Steakhouse in 2006. Then, in 2014, he opened Killen's Barbecue in a building that – fittingly – once housed a school cafeteria across the street from where he went to high school.
Back in 2015, Houston Public Media's Edel Howlin met up with Killen at the barbecue restaurant to find out what drives him and why Pearland has such a hold on him.