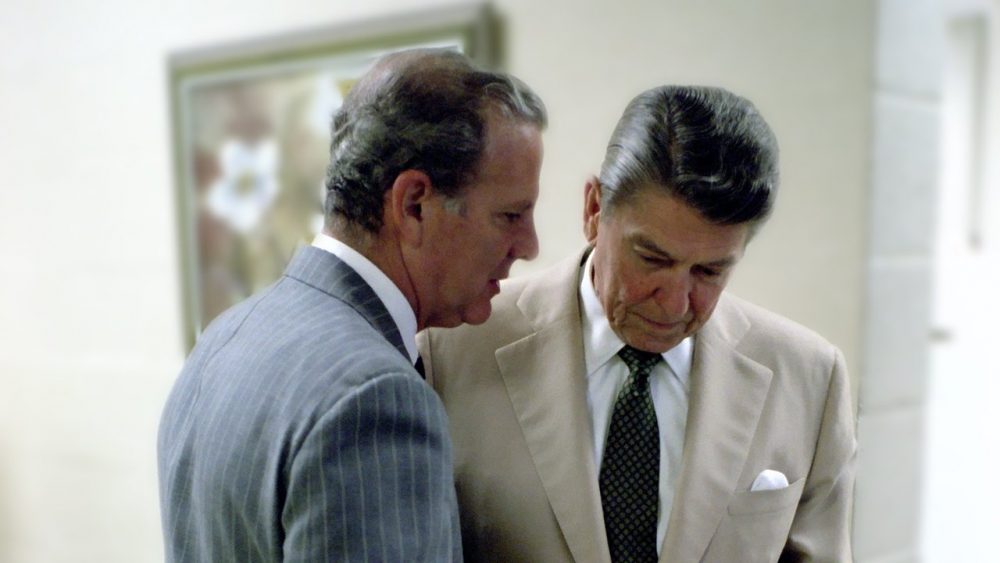 One of the many men to hold the position of White House Chief of Staff over the years is Houston-native James Baker. The role was just one of several Baker held in Washington, including Secretary of State and Commerce Secretary.
The documentary James Baker: The Man Who Made Washington Work details Baker's rise from Houston oil and gas attorney to the national and global stage during the presidencies of Ronald Reagan and George H.W. Bush.
In 2015, when the documentary premiered on PBS, Houston Matters producer Michael Hagerty talked with director Eric Stange and executive producer John Hesse about what made Baker "the gold standard" when it came to White House Chiefs of Staff.